Putin crowned 'world's energy czar' with Saudis bowing to reality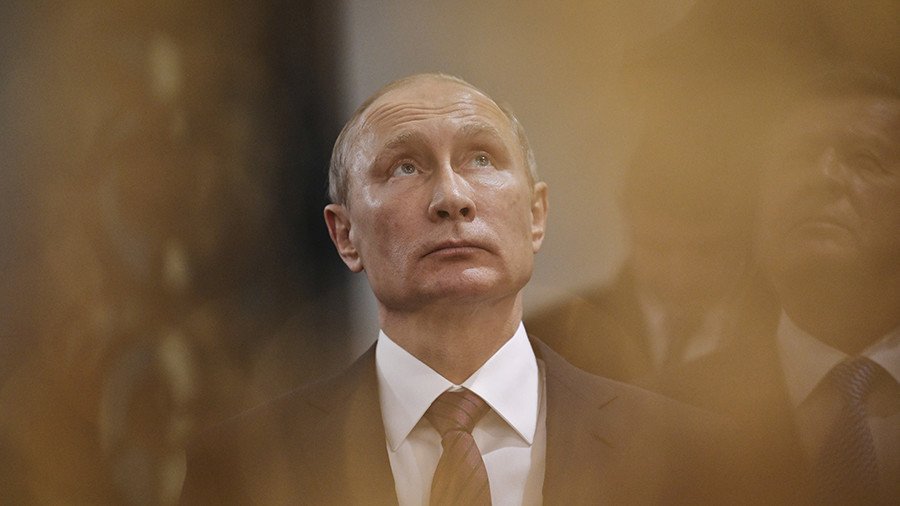 Russian President Vladimir Putin has become the most influential player in the Organization for Petroleum Exporting Countries (OPEC) since Russia agreed with the cartel to cap crude output nearly a year ago.
The Russian leader is currently "calling all the shots," one senior OPEC official told Bloomberg on condition of anonymity. Russia, which is not even a member of the group, has reportedly stolen Saudi power which for many years was overwhelming when Riyadh could move crude prices with just a few words.
"Putin is now the world's energy czar," said Helima Croft, an analyst who directs global commodity strategy at New York-based RBC Capital Markets, as quoted by the media.
The Russian president's comment on the possible extension of the oil deal between OPEC and non-OPEC producers evoked a brief spike in oil prices ahead of the visit of King Salman bin Abdulaziz of Saudi Arabia to Moscow. At the time Putin said the agreement could be prolonged until at least the end of 2018.
The cartel's 14 members are going to meet with independent producers such as Russia and Mexico next week in Vienna. Prices for crude were up at 10:47am GMT ahead of the meeting, with Brent Futures for January trading at $63.62 per barrel. American benchmark WTI was trading near a two-year high of $58.58.
"There are three scenarios we're looking at, okay, that the OPEC cuts stop end of the year, end of March next year, or they continue throughout 2018," said Eric Liron, Rosneft's first vice president for upstream.
With the current oil prices, as well as geopolitical realities, the deal is likely to be extended, according to Edward Chow, a fellow at the Center for Strategic and International Studies in Washington.
"It's mutually beneficial. The Saudis need a large oil-producing partner to effectively influence the market and the potential for a greater geopolitical and economic role in the Middle East for Russia makes compliance with production cuts an expedient move for Moscow," he said, as quoted by the media.
In December 2016, OPEC, Russia and other major producers agreed to curb production by 1.8 million barrels per day for six months from January 1 to support the market and push prices to $60 per barrel. In May, the agreement was extended by nine months.
You can share this story on social media: