Oil prices surge to highest since 2015 amid Saudi corruption purge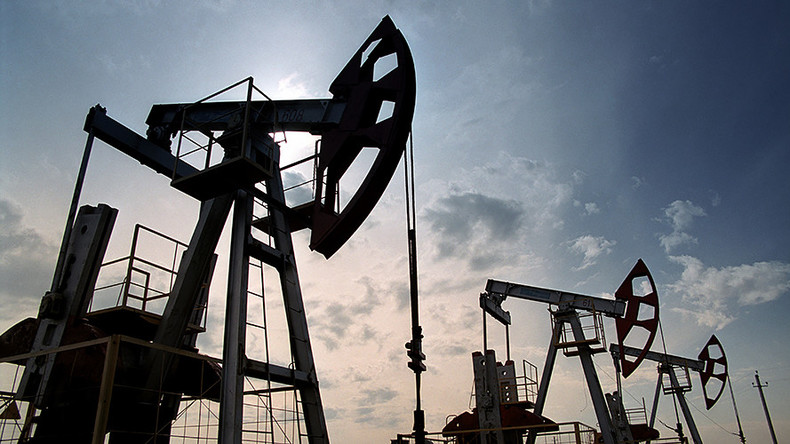 Oil prices have surged to their highest level since summer 2015, following the reported detentions of Saudi Arabian princes, officials and businessmen. The country's attorney general described the situation as phase one of an anti-corruption push.
At least 11 Saudi princes, four ministers and dozens of business figures were among those taken into custody on Saturday, reports in Saudi media claimed. Prince Alwaleed bin Talal, one of the richest people in the world, is believed to be among those arrested as part of the corruption probe by Riyadh.
Following the news, international benchmark Brent crude oil exceeded $64 a barrel overnight, a level not seen since summer June 2015. US West Texas Intermediate crude also reached its top price since July 2015, selling at more than $57.
The Saudi crackdown is being led by Crown Prince Mohammad bin Salman, who supports the extension of limitations on oil output by Riyadh and other leading international producers.
The deal to curb production, reached between OPEC and non-OPEC countries in 2016, expires in March 2018, but may be prolonged as the key players gather in Vienna in late November.
Officials from leading OPEC member Saudi Arabia, met with their Russian, Uzbek and Kazakh counterparts over the weekend, with Russia's Energy Ministry saying the various sides "signified [their] satisfaction of reducing commercial stocks of oil and stated their readiness to continue [to] join [their] efforts towards such a direction." The UAE and Iraq have also said that they were ready to back the extension of the cuts further.
READ MORE: Putin's revenge may see petro-yuan replace petrodollar
Apart from the Saudi anti-corruption purge, the surge in oil prices is believed to be the result of growing tensions in relations between Riyadh and Tehran, the capture of oil-producing areas from the Kurds by the Iraqi government and increased attacks on oil infrastructure in the Niger delta.