Saudi Arabia eyes uranium extraction for 'self-sufficient' nuclear program – top govt official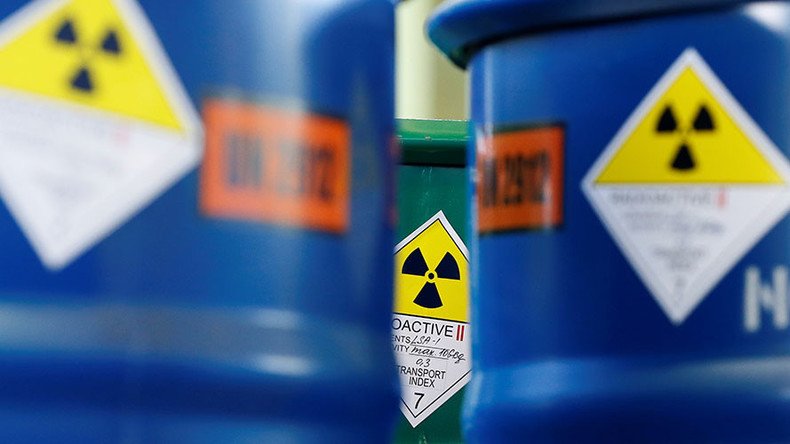 Saudi Arabia has unveiled plans to start procuring uranium in the kingdom as part of its developing nuclear program. A high-ranking Saudi official termed it the first step to "self-sufficiency" in nuclear fuel production.
"Regarding the production of uranium in the kingdom, this is a program which is our first step towards self-sufficiency in producing nuclear fuel," Hashim bin Abdullah Yamani, the head of the King Abdullah City for Atomic and Renewable Energy (KACARE) – the Saudi government agency tasked with the country's nuclear program development – said at an international nuclear power conference in Abu Dhabi. He quickly added that Riyadh wants to develop its nuclear program for peaceful purposes only.
The use of nuclear energy could help Saudi Arabia diversify its energy supply and boost its economy, Yamani said, adding that uranium procurement alone would be already economically beneficial. "We utilize the uranium ore that has been proven to be economically efficient," he said, as cited by Reuters.
The Saudi nuclear agency chief announced the kingdom would award a construction contract to some foreign companies for its first two nuclear reactors by the end of 2018.
Saudi Arabia has already contacted potential vendors from South Korea, China, France, Russia, Japan and the US to discuss their potential involvement in constructing the reactors, according to Reuters.
The kingdom considers nuclear energy to be "an important source for stability and sustainable growth." Riyadh says its nuclear program development runs in tandem with its Vision 2030 strategy championed by Crown Prince Mohammed bin Salman, as reported by the Saudi state SPA news agency.
In late September, SPA reported that Yamani held separate high-level meetings with representatives of Russian, US, Japanese and South Korean delegations on the sidelines of the 61st General Conference of the International Atomic Energy Agency (IAEA) in Vienna. The discussion centered on the their possible participation in Saudi Arabia's "National Atomic Energy Project."
The talks involved issues such as "localization of the nuclear and renewable energy industries in the Kingdom," according to SPA. Yamani, however, did not elaborate on whether Riyadh plans to enrich and process uranium to get nuclear fuel all by itself.
Uranium enrichment opens up the possibility of military use of nuclear materials, and is one of the key issues that lie at the heart of the crisis around the nuclear program of Saudi Arabia's regional rival – Iran.
Under the 2015 nuclear deal, Iran agreed to retard its nuclear program for fifteen years in exchange for an easing of the pre-existing sanctions imposed on Tehran by a number of countries. Yamani announced that Saudi Arabia will adopt the necessary laws and finalize regulations for its nuclear agency by the third quarter of 2018, as reported by Reuters.
He also said the kingdom had asked the IAEA to review its program and to assess efforts to prepare Saudi infrastructure "to introduce nuclear power for peaceful purposes."
"The IAEA also has been requested to conduct an integrated review of our nuclear infrastructure during the second quarter of 2018," he said.
Saudi Arabia plans to build nuclear power plants capable of producing some 17.6 gigawatts of energy, which is equivalent to 17 reactors, according to Reuters. Its chief atomic energy officer, Maher al Odan, also declared in early October that the Kingdom has natural reserves amounting to around 60,000 tonnes of uranium ore, according to preliminary studies.
Saudi Arabia will not be the first country in the Gulf region to embrace nuclear energy, as the United Arab Emirates is expected to launch its first South Korean-built reactor in 2018. The UAE has pledged, however, not to enrich uranium itself and also not to process spent fuel.
You can share this story on social media: