Goldman Sachs prefers gold to bitcoin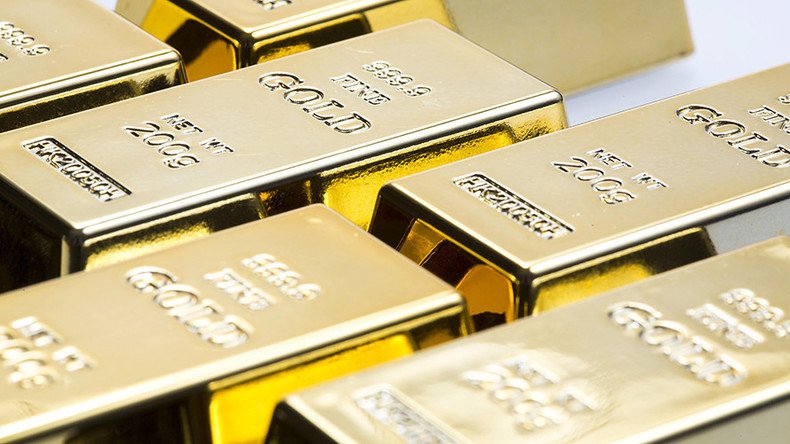 Gold is better than cryptocurrencies due to its durability and intrinsic value, explains American banking giant Goldman Sachs.
"Precious metals remain a relevant asset class in modern portfolios, despite their lack of yield," analysts at Goldman Sachs wrote, as quoted by Bloomberg.
"They are neither a historic accident or a relic," and are still relevant despite new assets like cryptocurrencies, they said.
As uncertainty in markets grows, the price of gold rises, they explained. In the long term, gold will gain because of the continuing demand in emerging markets, particularly in China.
Goldman analysts used several criteria to compare gold and bitcoin, including durability, portability, intrinsic value and unit of account. In three categories gold is better, losing to bitcoin only in portability.
"While both require expertise for correct long-term storage, gold wins because cryptocurrencies are vulnerable to hacking through online wallets or the user's computer or smartphone, are subject to regulatory risk, and network and infrastructure risk during a crisis," they said.
"Transferring bullion can be expensive, given its weight, need for a high level of security and high import taxes in some countries, such as India. In contrast, it's much faster and cheaper to move bitcoins," Goldman analysts added.
Gold has a limited amount, while it is difficult to control supply in case of cryptocurrencies; gold is better at keeping its purchasing power, and has much lower daily volatility, they said.
This year, bitcoin has rallied about 600 percent, starting the year at less than $1,000 and jumping to near $6,000. Gold prices have risen 12 percent. Bitcoin's total values is approaching $100 billion, more than the market cap of corporations like Bayer, Goldman Sachs and Nike.
You can share this story on social media: