Arab economic boycott forces Qatar $9bn bond sale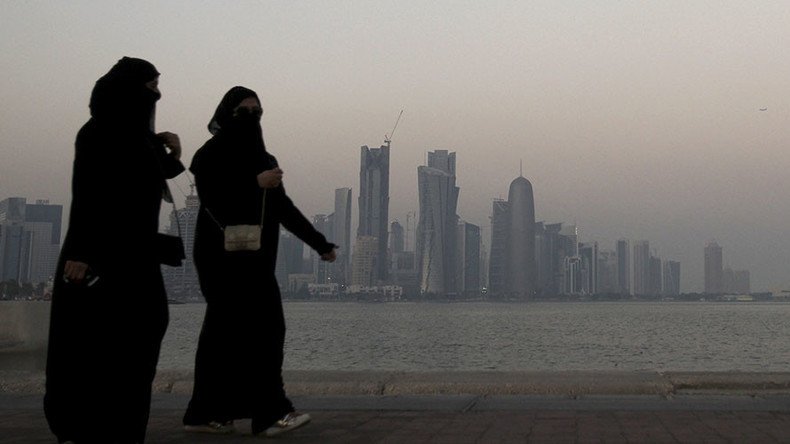 Facing a financial blockade by its neighbors, Doha is reportedly looking to replenish state coffers by raising money through a bond sale.
Qatar is targeting investors in Asia, the US, and Europe; sources told Bloomberg.
According to people familiar with the matter, Qatari officials are talking with banks about the best time for a possible sale.
They reportedly aim to match last year's debt offering, when the sale of $9 billion in Eurobonds marked the biggest bond issue from the Middle East, sources said.
They added that Doha is looking to tap international investors to make up for a shortfall in regional investment.
"Investor interest in Qatar exposure from within the region will be subdued," said Doug Bitcon, Dubai-based head of credit strategies at Rasmala Investment Bank. "However, there will be demand from international investors out of the US, Europe, and Asia, particularly if an attractive new issue premium is on offer."
International credit agency Moody's said Qatar has used almost $40 billion to support the economy and financial system in the first two months of the Saudi-led boycott.
Moody's warns the funding levels of Qatari banks are under threat. The credit agency also expressed worries about the banks' ability to access external financing.
Doha has requested the banks to look to international investors for financing, instead of mainly relying on government funding as the impact of sanctions has put pressure on liquidity.
According to the Qatari central bank, the crisis has led to an outflow of around $7.5 billion in foreign customer deposits and a further $15 billion in foreign interbank deposits and borrowings.
Qatar has been hit by blockades and financial sanctions from neighboring Gulf countries, in a row over its relations with Iran.
Saudi Arabia, the United Arab Emirates, Bahrain, and Egypt suspended diplomatic relations with the country in June, accusing it of supporting terrorism.
Doha has denied the accusation, calling the blockade by its neighbors illegal.
You can share this story on social media: