Qatar's wealth fund sells $417mn stake in Tiffany & Co
Published time: 14 Sep, 2017 11:24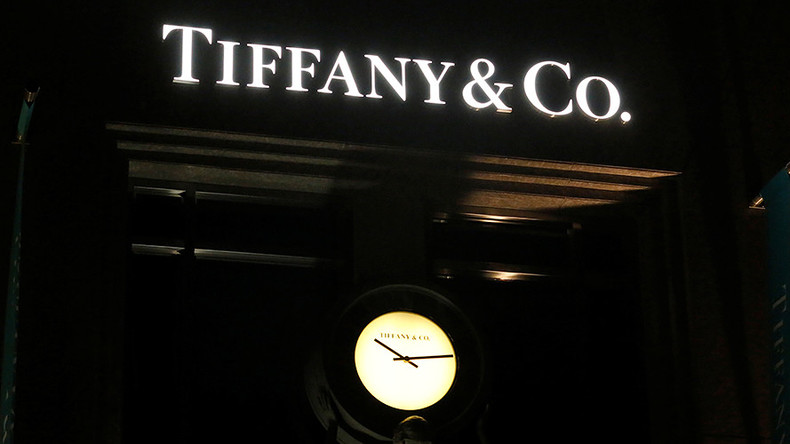 The sovereign wealth fund of Qatar has sold a block of shares in American jewelry retailer Tiffany & Co. valued at as much as $417 million. Qatar is currently at the center of a major diplomatic crisis with neighboring Gulf countries.
According to Bloomberg citing a statement from Morgan Stanley, the Qatar Investment Authority (QIA) sold 4.4 million shares in a block sale via the US bank. The shares were offered at $94.4 - $94.75, sources said.
The fund will still hold a 9.5 percent stake after the sale through subsidiary Qatar Holding USA LLC.
Qatar's $335 billion wealth fund was founded in 2005 to diversify beyond the country's domestic positioning in natural resources. QIA ranks as the ninth largest globally, according to the Sovereign Wealth Fund Institute. It has an impressive portfolio of assets, ranging from stakes in Volkswagen, Harrods department store, Barclays, Royal Dutch Shell, and LVMH.
In 2012, the fund made its first significant investment in a US public company by acquiring a 5.2 percent stake in Tiffany. The jewelry retailer known for its diamond rings and blue, ribboned boxes said the investment was a surprise, announcing later it would expand its presence in the Middle East.
The sale of Tiffany shares comes weeks after QIA reduced stakes in acquired in December in Credit Suisse and Rosneft.
The fund's chief executive Sheikh Abdullah bin Mohamed bin Saud Al-Thani said on Wednesday there was "no problem" for the fund despite the crisis going on for more three months.
"We are still open for business and business as usual," Sheikh Abdullah said as cited by Channel News Asia. "We are fine," he added.
According to Moody's Investors Service, QIA has injected almost $40 billion to support the country's economy and financial system during the first two months of the crisis.
The standoff with the Saudi-led coalition has resulted in capital outflows from Qatari banks of about $30 billion in June and July, it said.
Saudi Arabia, the United Arab Emirates, Bahrain, and Egypt suspended diplomatic relations with the country in June, accusing it of supporting terrorism.
Doha has denied the accusation, calling the blockade by its neighbors illegal.
In August Doha requested banks tap international investors to raise financing, instead of mainly relying on government funding as the impact of the boycott put pressure on liquidity.
The Qatari central bank said the crisis has led to an outflow of around $7.5 billion in foreign customer deposits and a further $15 billion in foreign interbank deposits and borrowings.
Experts forecast a further $3 to $4 billion could leave in the coming months.