Qatar's wealth enough to outlast boycott by Arab neighbors - Central Bank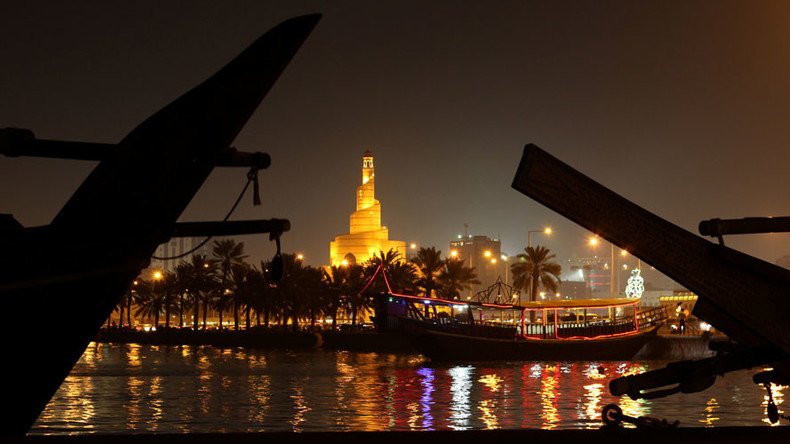 The governor of Qatar's central bank said the emirate has enough money to weather the Saudi-led economic and political blockade.
"This is the credibility of our system, we have enough cash to preserve any kind of shock," Abdullah Saud Al-Thani told in an interview with CNBC.
The head of the Qatari finance regulator added that it has $40 billion in reserves plus gold, while the Qatar Investment Authority has $300 billion.
"So we don't believe that there is anything to worry about at this moment. What I can say is that our environment is proof to anybody that we are first of all solid, strong and resilient against any kind of shocks," said Al-Thani.
The country's oil and gas long-term contracts weren't seeing any disruptions, according to the governor.
Al-Thani also said that cash inflows into Qatar are still exceeding the outflows.
Last month, Saudi Arabia, United Arab Emirates, Bahrain, and Egypt suspended diplomatic relations with Qatar, accusing the country of supporting terrorism.
Doha has denied the accusation, calling the blockade by its neighbors illegal.
The Saudi-led group presented Qatar with a list of demands, which includes shutting down its news channel Al Jazeera, ending support for the Muslim Brotherhood, cutting ties with Iran, and closing a military base for Turkish troops.
Qatar rejected the demands claiming they were an infringement on its sovereignty. The government said it didn't fear retaliatory measures following its refusal to comply.
Al-Thani insisted that the country's finances had no links to extremist activities.
"We're not guilty. We have no challenges. We welcome those to review all our books, they are open. We have laws established against all these kinds of terrorists. We work with the International Monetary Fund and other institutions to establish our laws and audits and reviews," he said.
On Sunday, Qatar's justice ministry said that it would set up a special committee to help citizens and companies claim compensation for their losses from the blockade.
You can share this story on social media: