Russia, Saudi Arabia earned $40bn each from OPEC output-cutting deal – state investment fund head
Published time: 6 Oct, 2017 23:57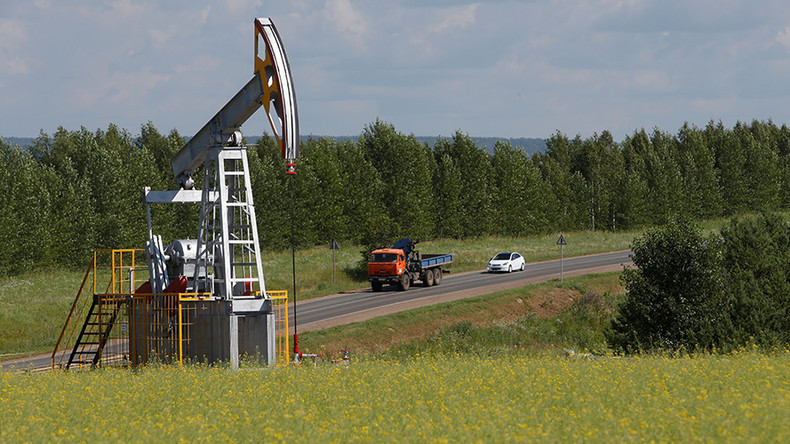 Russia and Saudi Arabia have each earned $40 billion from the 2016 deal between OPEC and non-OPEC countries to cut oil output, said Kirill Dmitriev, CEO of the Russian Direct Investment Fund.
International efforts to stabilize oil prices "have been fruitful, bringing oil prices to above $55 per barrel," Dmitriev told Rossiya 24 news channel.
"We believe that without this deal, prices would be below $35 per barrel now," he added.
Dmitriev praised the 2016 agreement, saying it "generated trust between nations and showed that by working together we can achieve meaningful, serious results."
Saudi Arabian Energy Minister Khalid Al-Falih, who was in Moscow together with other officials accompanying King Salman on his landmark Russian visit earlier this week, also said that the deal between OPEC and non-OPEC countries had helped to stabilize oil prices.
The minister also said that cooperation between Riyadh and Moscow had "breathed back life into OPEC which found itself, quite frankly, unable to swing its production as supply was persistently high in 2014 and global inventories were steadily rising ahead of demand."
READ MORE: Russia & Saudi Arabia sign billion dollar deals during King's visit
The deal has been prolonged until April 2018, but its future after that remains uncertain.
Earlier this week, Russian President Vladimir Putin suggested that the accord may be extended until the end of next year.