So flush: Tens of thousands in euro bills clog up toilets in Geneva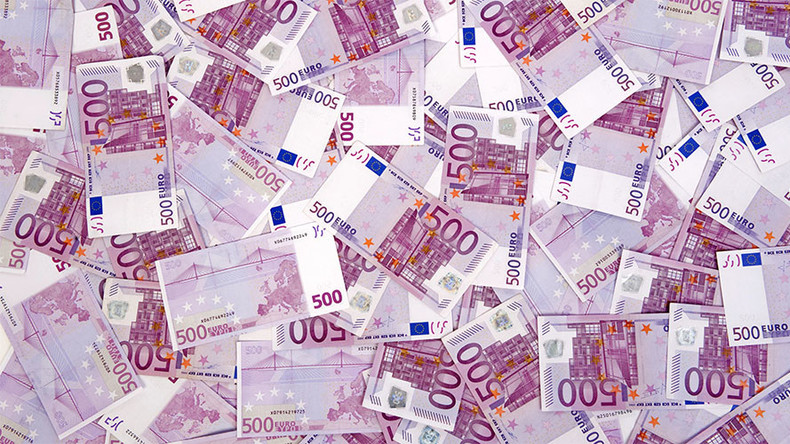 Swiss prosecutors are investigating a peculiar case. Someone at a Geneva branch of UBS bank tried to flush tens of thousands of euro down the toilet, Bloomberg reports.
According to the report, the first €500 notes were found some months ago in a bathroom close to a bank vault with hundreds of safe deposit boxes. More notes turned up in the toilets of three restaurants close to the bank.
Swiss police have extracted tens of thousands of euro in damaged bills. Some of them appear to have been cut with scissors.
Destroying banknotes is not punishable by law, but "there must be something behind this story," said Henri Della Casa, a spokesman for the Geneva Prosecutor's Office. "That's why we started an investigation."
Switzerland is not part of the European Union or the eurozone. The country's national currency is the Swiss franc.
Last year, the European Central Bank said it will stop issuing €500 banknotes over concerns they can be used in illicit activities. The banknote has even been nicknamed the "Bin Laden" in some circles for its elusiveness.
However, the note will remain in circulation.
"The €500 note will remain legal tender and can, therefore, continue to be used as a means of payment and store of value," the bank said.
Some experts said scrapping the €500 note would not be very effective in fighting crime as most money is laundered without cash via bogus companies.