ECB decides on fate of the 'Bin Laden' €500 banknote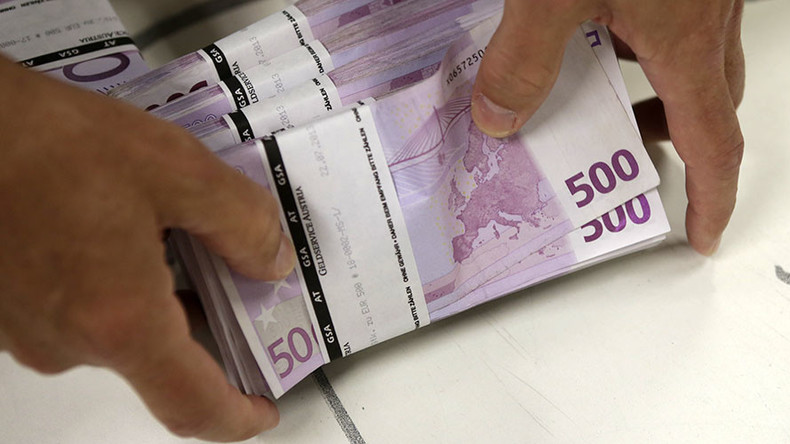 The European Central Bank (ECB) is expected to decide on Wednesday whether to scrap the €500 note which is often associated with money laundering and terrorist financing.
Read more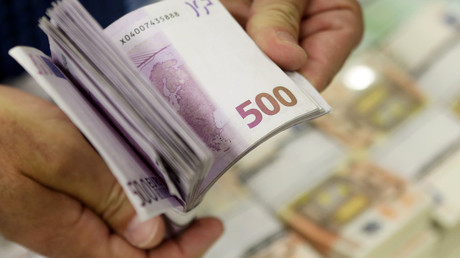 The banknote has even been nicknamed the "Bin Laden" in some circles for its elusiveness.
According to the ECB, the €500 bills account for just three percent of the total number of banknotes in circulation, but 28 percent of the total value. It is the largest denomination banknote in the single currency area, and many shops in Europe still refuse to accept it as it is believed to be favored by criminals.
"The use of high denomination notes, in particular the €500 note, is a problem reported by law enforcement authorities. These notes are in high demand among criminal elements . . . due to their high value and low volume," said the EU Commission in February, adding it would discuss the issue with the ECB.
A recent study by Harvard University showed that "such notes are the preferred payment mechanism of those pursuing illicit activities, given the anonymity and lack of transaction record they offer, and the relative ease with which they can be transported and moved."
Read more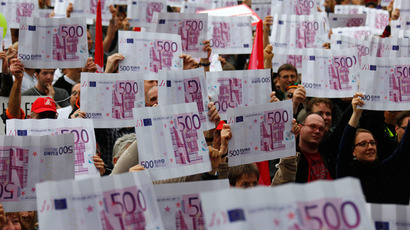 The €500 note is "used more for hiding things than buying them,"the French Finance Minister Michel Sapin was cited by AFP.
"It is used more to facilitate transactions which are not honest than to allow you and me to buy food to eat," Sapin added.
France has been pushing to fight against terrorist financing after the Paris attacks in November that killed 130 people.
In Germany, the possibility of axing the €500 note raises concerns as most Germans still prefer to make payments in cash. Some opponents also worry it could be the first step in abolishing cash altogether which will be further replaced by electronic payment systems completely monitored by the authorities.
Experts claim scrapping the €500 note would not be very effective in fighting crime. "Organized crime isn't stupid. Most money is laundered without cash via bogus companies," said Friedrich Schneider, an expert on the shadow economy at the University of Linz in Austria.