'They're real': Russia eyes regulating Bitcoin & other cryptocurrencies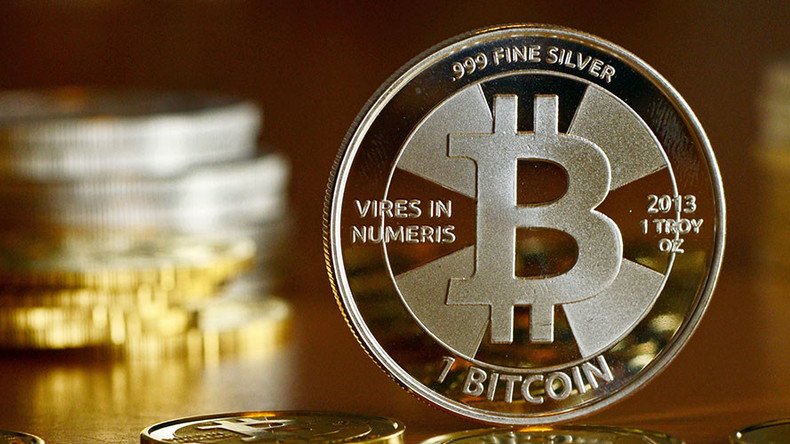 Russia is developing a legal framework that would regulate the purchase of cryptocurrencies, Russia's finance minister says, adding that the government wants to legitimize cryptocurrencies and wind down the black market.
Speaking at the II Moscow Financial Forum, Russian Finance Minister Anton Siluanov reassured Russian fans of Bitcoin and other cryptocurrencies that the government has no intention of outlawing cryptocurrencies.
"The state understands indeed that crypto-currencies are real. There is no sense in banning them, there is a need to regulate them," the minister said.
Instead, the Russian financial authorities are now working to bring operations with cryptocurrencies into compliance with Russian law. The legislation, to be ready by the end of the year, envisions registration of would-be buyers and a clear definition of buying procedures and rules of circulation.
Explaining the need for tighter regulation, Siluanov pointed out that those investing in virtual money are subject to greater risks due to the lack of external regulation.

"We must make an organized market out of the black market," he said.
READ MORE: 'US wanted him for his intellect' – wife of Russian arrested for alleged Bitcoin fraud to RT
While not disclosing details of the proposed law, Siluanov said the ministry's goal is to make the purchase of cryptocurrencies covered by law to the same degree as buying treasury bonds and other securities.
Earlier it was reported that Russia is mulling prohibiting the mining of cryptocurrencies in apartments. The procedure is deemed unsafe, as substantial increases in power consumption may result in fire.
'Bitcoin plunges over news of looming exchanges shutdown in China'
Meanwhile, unconfirmed reports emerging on Friday that China's financial regulator plans to close major Bitcoin exchanges caused Bitcoin to fall. The reports were spread by Chinese financial publication Caixin, citing sources within the country's cross regulators committee, but remain unconfirmed.
Speculation over a crackdown on cryptocurrencies in China is rife due to a recent decision by The People's Bank of China (PBOC) to outlaw the practice of raising funds through 'initial coin offerings' (ICOs).
ICO fundraising has experienced a surge in popularity in China, with 65 IOCs raising a total of 2.62 billion yuan ($394.6 million) from over 100,000 individuals since the beginning of the year.
Pursuant to the PBOC decision, individuals who have already completed fundraising should make arrangements to return the money.
You can share this story on social media: