Russia to boost wheat exports on expectations of record harvest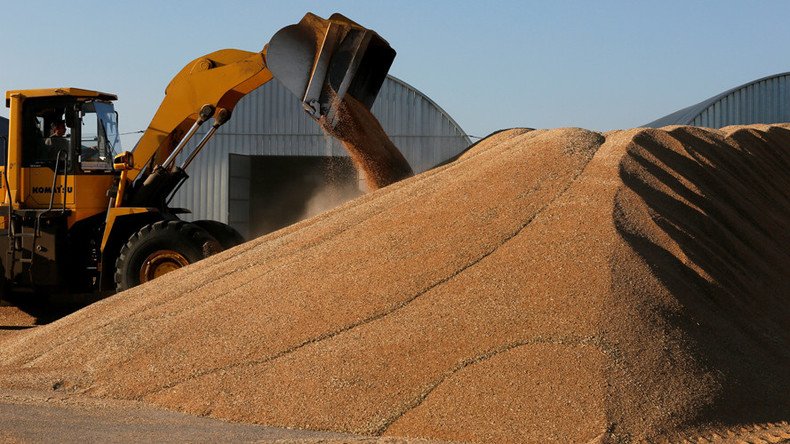 The booming Russian agriculture sector is attracting new customers, with China and Venezuela planning to increase imports of Russian wheat. The country is expecting a record grain crop this year, exceeding the numbers from 1978.
Four thousand tons of spring wheat will be delivered to China from Russia's Novosibirsk region by October 10. It's the first batch of wheat purchased by China's largest food processor COFCO.
"Together with our suppliers, we plan to discuss how to better meet the demand of Chinese mills. We want to know more about the production and the quality of Russian wheat in order to prepare for the expansion of imports," said COFCO's general manager for wheat Ma Lijun.
COFCO is among the 500 largest global companies and is ready to import up to two million tons of Russian grain, gradually increasing to five million tons.
Venezuela is also expecting to increase Russian wheat imports. President Nicolas Maduro says he plans to discuss it with his Russian counterpart Vladimir Putin.
"I will talk to President Putin - very soon I'm going to Moscow – about increasing [deliveries of wheat – Ed.] to 100,000 tons," said Maduro at a meeting of the country's Constitutional Assembly. The current agreements is for Venezuela to import 60,000 tons per month.
Saudi Arabia, Iran, and Egypt have also expressed an interest in buying more grain from Russia, including wheat.
Last year, Russia managed became the world's leading exporter of grain, after shipping 34 million tons out of its 119 million ton harvest.
According to the Moscow-based grain consultant ProZerno, the country is expected to harvest 130.7 million metric tons this year. It is 2.6 percent more than the previous record set in 1978 before the Soviet-Afghan War.
Agriculture has become Russia's second biggest export after oil and gas.
The head of the United Nations' Food and Agriculture Organization (FAO) Jose Graziano da Silva said Russia has made considerable progress in developing its agricultural sector and is now a major player in the world agricultural market.
You can share this story on social media: