Venezuela to import 60,000 tons of Russian wheat per month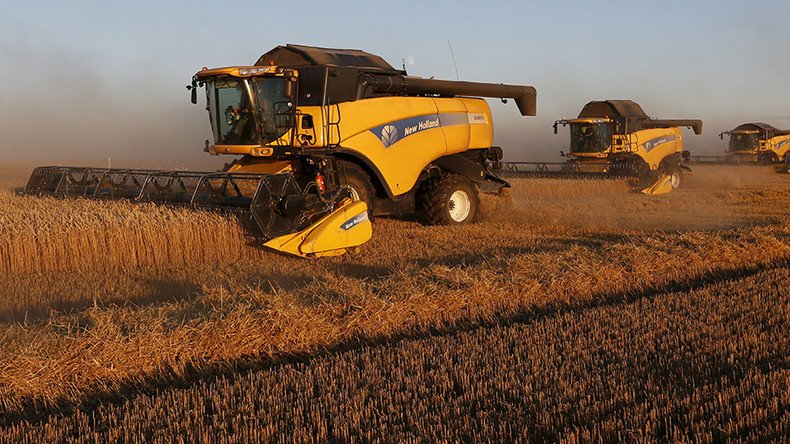 The President of Venezuela Nicolas Maduro has said the country is to import large quantities of Russian wheat. The announcement followed a phone call to Russian President Vladimir Putin.
"We are ready, all the documents have already been signed, and very soon Russia will supply Venezuela with 60,000 tons of wheat per month on a regular basis starting from this year," Maduro said.
He added five enterprises to assemble Russian trucks would start soon in Venezuela.
Maduro and Putin discussed strategic partnership and the implementation of mutually beneficial projects.
According to Russian agricultural watchdog Rosselkhoznadzor, Venezuela relies almost exclusively on imports of wheat. Last year the country imported about 120,000 tons of grain per month from the United States and Canada, said the agency.
Last year's Russian grain harvest was the highest since 1978. The country has significantly boosted its grain exports over the past two years, outpacing the world's other big wheat exporters, Canada and the US.
Russia exported 34 million tons of grain last year from a record crop of 119 million tons. Shipments to Egypt and Iran have also resumed.
Saudi Arabia has expressed an interest in buying more grain from Russia, including wheat. In 2015, the kingdom was the biggest buyer making up 28 percent of Russian grain exports, larger than Turkey (25 percent) and Iran (12 percent).
The head of the United Nations' Food and Agriculture Organization (FAO) Jose Graziano da Silva said Russia has made considerable progress in developing its agricultural sector and is a major player in the world agricultural market.
You can share this story on social media: