Moscow rejects cutting off North Korea from Russian oil supplies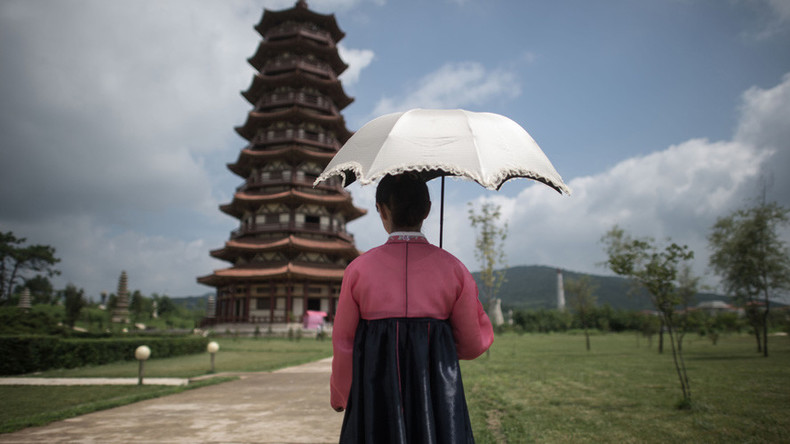 Russia won't stop delivering oil products to North Korea, as dialogue, not sanctions, is the only solution to the crisis, said Kremlin spokesperson Dmitry Peskov.
South Korea has proposed cutting all crude supplies to the North in response to the latest missile test.
"Pyongyang needs to be involved in dialogue, conditions must be created in which Pyongyang will feel secure, and that will allow us to search for solutions," Peskov told reporters in a conference call.
The spokesman stressed the current level of oil supplies to North Korea from Russia is minimal, so the suspension of them is pointless.
"The Russian president repeatedly, including at a press conference in Beijing, said the volume of trade and economic cooperation and the supply of oil and oil products to Korea is at an insignificant level, at a meager level, so in this case, it is hardly reasonable to continue talking about this. There are no significant quantities there," said Peskov.
Pyongyang has been buying most of its oil from China and trying to boost imports from Russia as an alternative source of energy.
Earlier this week, South Korea pushed for a global embargo on oil exports to North Korea as the UN Security Council discusses a new round of sanctions against Pyongyang.
The proposal followed Pyongyang's sixth and most powerful missile test it claimed involved a hydrogen bomb.
Russian President Vladimir Putin said that the idea of driving Pyongyang into a corner with sanctions pressure to solve the current crisis didn't make sense.
"It is clear that it is impossible to solve the problems of the Korean Peninsula by sanctions alone and pressure," the president said at the economic forum in Vladivostok, following talks with his South Korean counterpart Moon Jae-In.