South Korea looks to retaliate by choking off North's oil supply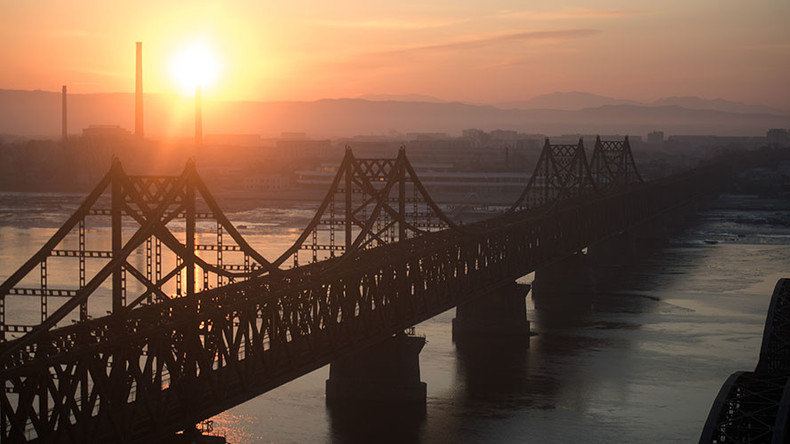 Seoul has pledged to lobby the United Nations to stop foreign crude supplies to North Korea. The announcement comes two days after Pyongyang's sixth and most powerful missile test that it claimed involved a hydrogen bomb.
"It's time for the United Nations Security Council to seriously consider ways to block North Korea's sources of foreign currency, including a halt to oil supplies to the North and a ban on its exportation of laborers," said South Korean President Moon Jae-in.
Last month, the UN Security Council banned North Korean exports of coal, iron, and lead to curtail the country's $3 billion in earnings.
If implemented the measure may choke off a key money source for Kim Jong-un's regime, according to experts.
"Trade is the single most important source of foreign currency for the North Korean regime. Given a high profit margin of mineral exports, the new sanctions might decrease North Korea's hard currency revenue by more than one-third. This would be a substantial hindrance to the regime's nuclear and missile weapons program," Professor Byung-Yeon Kim, an authority on the North Korean economy at Seoul National University told the FT.
However, the plan is not likely to be welcomed by China, North Korea's largest trading partner, due to worries over a humanitarian and geopolitical crisis that might be brought by the fall of the current Pyongyang regime.
Professor Byung-Yeon stressed the plan to impose sanctions on North Korea could only be effective with Chinaese participation.
On Monday, Beijing sharply criticized the North's latest nuclear test, but Chinese authorities are unlikely to extend the disapproval into a halt in oil supplies.
"There is no reason why China would not take additional actions given the serious provocation by North Korea. But in terms of what specifically China would do, there are less radical measures than an oil embargo. For example, a cutback on North Korean laborers allowed into China, or cuts on North Korean exports would be more likely," said Tong Zhao, an expert on Korean affairs at the Carnegie-Tsinghua Center for Global Policy in Beijing as quoted by the FT.
You can share this story on social media: