Amazon plans to invest over $5bn in second North American HQ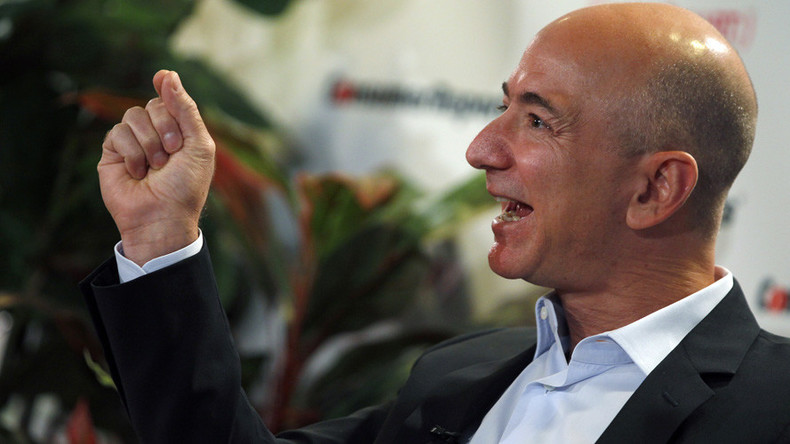 US web giant Amazon announced plans on Thursday to open a second headquarters somewhere in North America that will accommodate up to 50,000 employees and cost $5 billion to build and operate.
The company said it would prioritize metropolitan areas with more than one million people for the new facility dubbed 'HQ2.' It will be a complete headquarters for Amazon with new teams and executives. Existing senior leaders across the company will be free to decide whether to locate their teams in HQ1, HQ2 or both.
"We expect HQ2 to be a full equal to our Seattle headquarters," said Amazon's Chief Executive Jeff Bezos.
"Amazon HQ2 will bring billions of dollars in upfront and ongoing investments, and tens of thousands of high-paying jobs. We're excited to find a second home," he added.
The Seattle-based company's existing headquarters which opened in 2010 is more than eight million square feet of space across 33 buildings. According to Amazon estimates, its investments in Seattle from 2010 through 2016 added $38 billion to the city's economy.
Amazon said earlier that it planned to expand its footprint in Seattle to 12 million square feet by 2022.
On Wednesday, the company confirmed the opening of its first major warehouse in New York City. The $100 million, 855,000-square-foot facility will be located on the west shore of Staten Island. Amazon said it will hire 2,250 full-time employees at the facility to pack and ship household essentials, books, and toys.
With more than 380,000 employees worldwide, Amazon is the 'Most Innovative Company' on the Fast Company's 2017 list. It's #2 on Fortune's World's Most Admired Companies and on LinkedIn's US most desirable companies list.