Inflation in Russia continues to fall below Central Bank target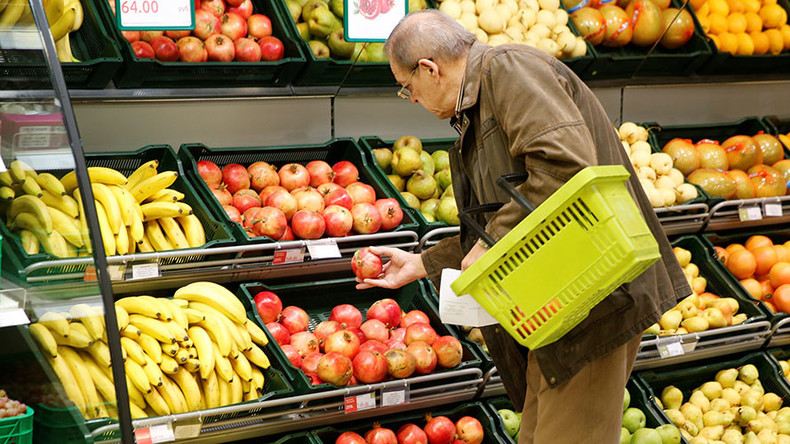 Russians can see inflation of 3.4 percent as of August, according to Economic Development Minister Maksim Oreshkin. This is below the four percent target set by the Central Bank of Russia.
Read more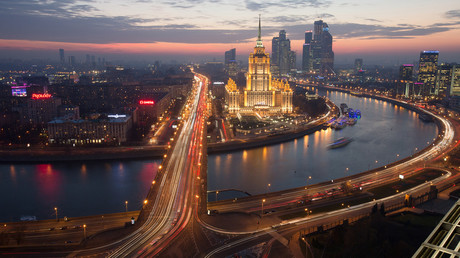 "We had very low rates of decline in prices in August; the data on inflation will be published in the next few days, and the rate will be near 3.4 percent," Oreshkin said on the sidelines of the BRICS forum in China on Tuesday.
Annual inflation in Russia slowed to 3.9 percent in July from 4.4 percent in June, according to the statistics agency Rosstat. The Ministry of Economic Development predicts inflation in Russia will be 3.8 percent this year. The central bank's target is four percent.
Oreshkin said if the strong ruble trend continues, inflation can fall to 3.5-3.7 percent in 2017.
On Tuesday, the ruble was trading at 57.8 against the dollar and 68.68 against the euro. The Russian currency continues to strengthen against the US dollar over the last 52 weeks, up over 11 percent against the greenback.
The minister earlier said that following the recession caused by Western sanctions, Russia is relying on investment as a key catalyst for economic growth.
"We expect in the next three years the growth of investment activity will be in the range of four to five percent, thereby contributing to higher rates of economic growth," said Oreshkin.
At the end of August, the Ministry of Economic Development upgraded its forecast for Russia's GDP growth in the next three years. While previously, the ministry expected an average growth of 1.5 percent per annum, now it's above two percent. The ministry predicts that in the next three years sanctions against Russia will not be expanded, but will not be ended, either.