US indicts former SocGen managers for Libor manipulation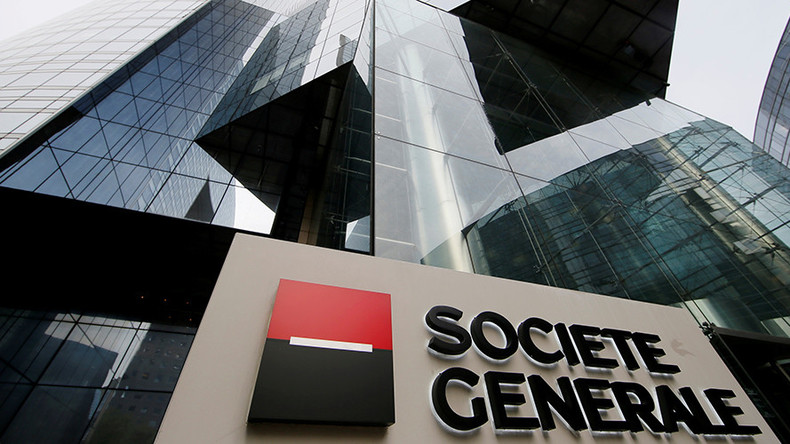 Two former managers at the French bank Societe Generale have been accused of participating in a scheme to manipulate the global US dollar Libor benchmark interest rate.
According to the US Justice Department, Danielle Sindzingre and Muriel Bescond allegedly used their positions at the bank's offices in Paris between 2010 and 2011 to submit false information.
"The allegations in today's indictment suggest a complete and total disregard for the integrity of the financial markets and for innocent consumers and everyday people whose personal finances hinge on the interest rates they pay on various loans," said Kenneth Blanco, acting head of the department's criminal division.
The authorities said the alleged manipulation resulted in more than $170 million in damage on global financial markets where transactions occurred based on manipulated rates.
SocGen said it is cooperating with authorities.
"Societe Generale has received formal requests for information from several authorities, including the US Department of Justice, in connection with investigations regarding submissions to the British Bankers Association for setting certain benchmark rates, including the London Interbank Offered Rates (Libor)," the bank said in a statement.
Prosecutors say Sindzingre and Bescond instructed subordinates to submit artificially low contributions toward the daily calculation of Libor rates. The scheme aimed to shore up the bank's reputation after outside analysts drew attention to higher-than-average interest rates SocGen had been reporting.
Libor is fundamental in global finance affecting trillions of dollars of contracts and loans worldwide, including mortgages and bonds.
The Libor rigging scandal erupted in 2012, and Barclays was the first of 11 banks and brokerages to be fined for misconduct. The public outrage forced Barclays CEO Bob Diamond to resign.
In March, German lender Deutsche Bank's unit was ordered to pay $150 million as part of a global $2.5 billion Libor manipulation settlement reached in 2015 with authorities in Washington, London, and New York State.
Banks have paid more than $9 billion to authorities around the world for their role in the affair.