Huge talcum powder verdict opens floodgates for lawsuits against Johnson & Johnson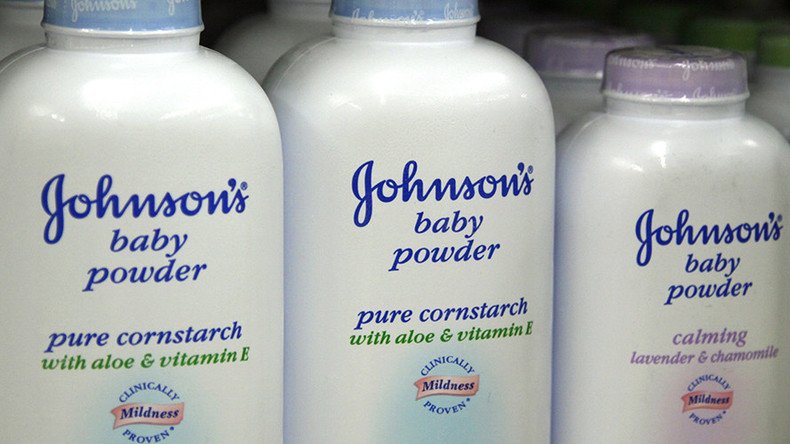 The $417 million California ruling against Johnson & Johnson (J&J), which concluded one of the company's talc-based powder products caused cancer, has opened a new front in litigation with thousands of lawsuits pending.
The verdict drastically reversed the corporation's hopes that the cases were picking up steam only in Missouri, where four decisions against J&J totaled $307 million.
The pharmaceutical company is facing more battles in US courts with nearly 4,800 outstanding talc lawsuits.
Earlier this week, a California jury awarded $417 million to a woman who claimed the talcum baby powder being produced by the company for more than 120 years caused her ovarian cancer.
Eva Echeverria, 63, claimed that she developed ovarian cancer as she used Johnson's Baby Powder for feminine hygiene since childhood. The plaintiff said that J&J had failed to adequately warn consumers about its talcum powder's potential cancer risks.
According to legal experts, the case had suggested a situation of forum-shopping, when litigants are trying to get their suits heard in a particular court that is likely to provide a favorable judgment.
"This has very much been about forum shopping. The fact that there has been a big verdict in California is definitely interesting," Howard Erichson, a professor at Fordham School of Law, said, as quoted by Reuters.
The company still rejects any connection between cancer and its talc-based products, saying that it would appeal the verdict.
The sum awarded in the California lawsuit is bigger than all the previous talc awards combined. A total of $307 million in judgements was meted out by juries in St. Louis, Missouri, in cases filed by out-of-state residents.
J&J claims St. Louis courts to be plaintiff-friendly and is attempting to get the cases brought by out-of-state plaintiffs dismissed.
READ MORE: US pharma Johnson & Johnson loses $110mn talc cancer case
The company's shares didn't immediately react to the Californian ruling, but finished the last session down 1.41 percent.
The evidence against J&J was compelling, said product liability defense lawyer Nathan Schachtman, referring to the verdict.
"I think it's a tough case for the defense," he said, as quoted by Reuters.
You can share this story on social media: