US bets Europe willing to pay more for less dependence on Russian energy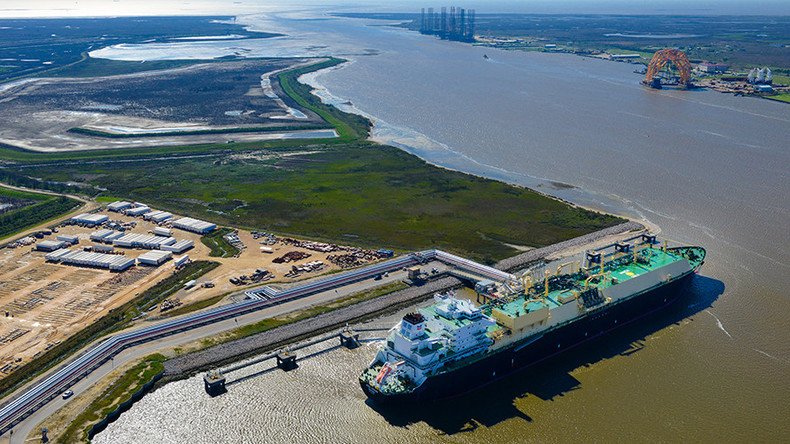 On Monday, Lithuania received a shipment of American liquefied natural gas (LNG) as Vilnius wants to strengthen links with Washington and diversify its gas supplies away from Russia. Lithuania is expecting another shipment next month.
Earlier this year, Poland became the first country in Central and Eastern Europe to have LNG delivered from the US. To avoid Russian "gas blackmail," Warsaw announced plans to sign a long-term contract for American LNG supplies.
Shortly after the first delivery, Polish President Andrzej Duda announced plans to make the country a pan-European energy hub able to distribute gas across the EU.
Washington has made its goals clear in its latest round of sanctions against Moscow. Western companies can be penalized for taking part in joint energy projects with Russia.
Several EU leaders have accused the US of using unilateral action in threatening to punish European companies to force more expensive American energy onto the European market.
European energy consumers have traditionally looked beyond politics, searching for lower prices. This makes it a challenge for US producers to significantly decrease the dominance of Russia's cheaper energy.
Russian energy major Gazprom is catching up with the changing environment of the market. The company is adjusting prices and developing infrastructure to provide stable gas supplies to Europe.
"We are tracking the situation on the global gas market and the growth of US shale gas production. Recently we have allocated a lot of efforts to boost our presence in the LNG market," Russian Energy Minister Alexander Novak said last month.
The price for Russian piped gas is seen as a game changer. Fuel delivered by gas pipelines is initially cheaper than liquefied, shipped and regasified on arrival.
According to S&P Global Platts last year data, LNG delivered from the US cost $6.29 per million British thermal units (mmBtu), while Russian gas shipped to Germany cost an average of $4.86 per mmBtu.
Another problem with US energy ambitions is supply.
"Even if Americans supplied liquefied gas to Europe free of charge, they simply would not have had enough capabilities to replace the Russian supplies," Russia's envoy to the European Union (EU), Vladimir Chizhov said last week.
Ultimately, the competition between the US and Russia for market share in Europe's gas market will boil down to how far Gazprom could lower prices without severely denting revenue, and at what cost and for how long European consumers will pay more for American LNG.
You can share this story on social media: