Russia wants to restore Gaddafi-era economic links with Libya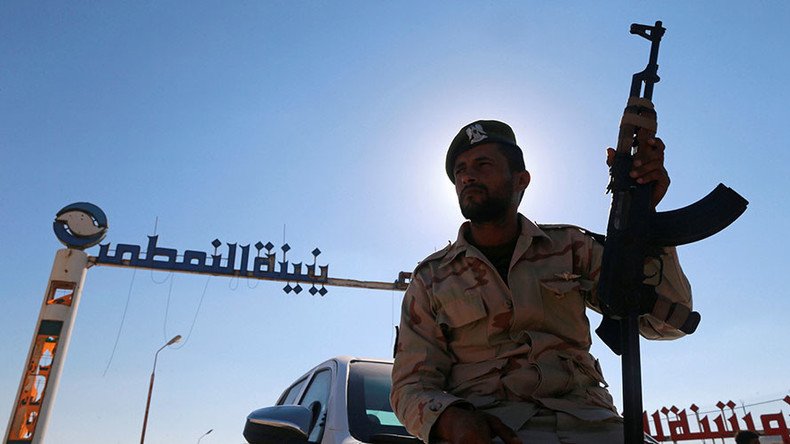 Russia plans to resume contracts with Libya agreed by former leader Muammar Gaddafi. The infrastructure projects have been frozen since Gaddafi's assassination and the breakout of civil war.
"We plan to resign the contracts signed during Muammar Gaddafi's rule. This includes the previous agreements in the transport sector, construction of railways, energy, electrification and a number of others," said Lev Dengov, the head of the Russian contact team on Libya in an interview with Kommersant daily.
After six years of conflict, Libya is split between two rival governments. The western part of the country is controlled by Fayez al-Sarraj's Government of National Accord, based in Tripoli. The eastern regional government is under the control of General Khalifa Haftar, located in Tobruk.
While the UN backs the Tripoli government, General Haftar is supported by the Libyan National Army and a number of countries including Egypt and the United Arab Emirates.
Dengov said Libya is interested in buying Russian weapons, but pointed out Russia adheres to the UN Security Council embargo and does not intend to arm either of the Libyan governments.
"We do not take anyone's side in this conflict and do not want to arm one to the detriment of others. We would like everyone to be in approximately equal positions," he said.
Since the fall of Gaddafi, Russia lost billions of dollars worth of contracts in Libya.
In 2008, Russian Railways signed a €2.2 billion contract to construct the 550-kilometer Sirte-Benghazi rail line. There were oil and gas deals, and the countries were also negotiating electrification and peaceful nuclear development in Libya. The plans were disrupted by the Libyan civil war that started in 2011.
Last year, trade relations between Russia and Libya were close to non-existent at $74 million, but things are slowly beginning to improve. In February, Russian oil company Rosneft signed a crude oil purchasing agreement with Libya's National Oil Corporation (NOC).
You can share this story on social media: