Canada's housing boom may soon go bust along with economy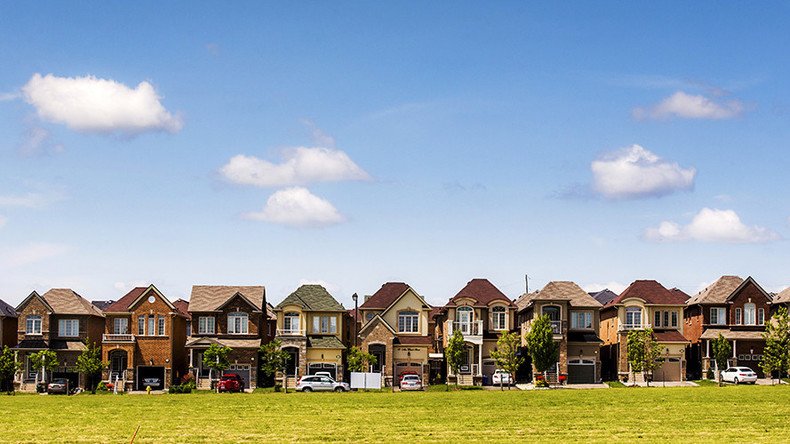 The tightening in Canada's booming housing market, which has long been the leading driver for employment and growth, could wipe out economic gains, experts warn.
The real estate boom has attracted thousands of workers into the sector, from realtors and home stagers to construction workers.
According to analysts, a drop in home sales has already started to weigh on the economy, and if prices start to decline, consumer spending and jobs will suffer. Canada's home construction jobs accounted for the bulk of the economic growth last year.
Recent data showed nationwide home resales fell 6.7 percent in June, the largest monthly drop since 2010 and the third straight monthly decline. That was a result of tumbling sales in Canada's hottest housing market, Toronto.
Realtors' ranks in Toronto have surged 77 percent since 2008 to more than 48,000 which is nearly ten times the pace of Canadian job growth. Nationwide, the number has risen almost 27 percent.
"To a lot of people, it is a get-rich-quick scheme," Toronto realtor David Fleming told Reuters about the real estate market. "But history shows when the market turns, half of the agents leave."
The Bank of Canada has forecast the contribution of housing to economic growth will fall from 0.3 percentage points this year to zero in 2018 and a 0.1 percentage point subtraction in 2019.
Economists say the housing slowdown may turn into a long correction. The country's last major housing downturn resulted in real estate employment plunging 18 percent between 1989 and 1992. It took until 1997 to recover.
"The jobs slowdown will not occur in a single month, but over a six-month to one-year period," said Frances Donald, senior economist at Manulife Asset Management. He added "the hit to consumption may take up to two years to really be felt."
"We've had a multiple-year expansion driven by housing, and we're probably going to have a multi-year headwind to growth driven by a decline in housing," said the economist.
You can share this story on social media: