Canada facing massive mortgage crisis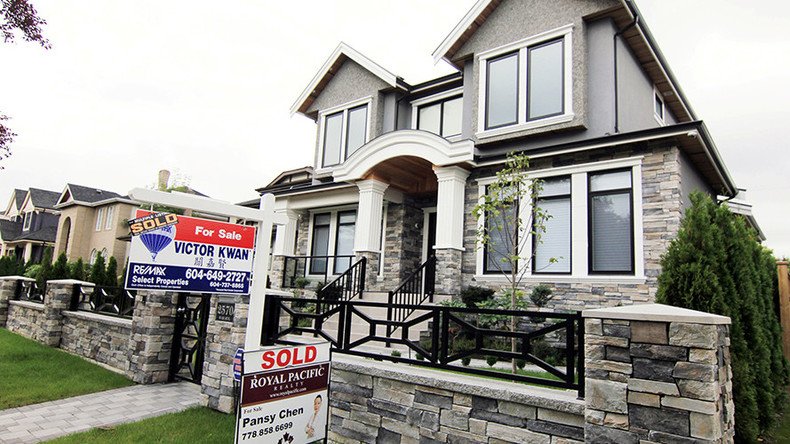 Hit by the sharp decline in oil prices the Canadian economy is struggling with a property market approaching the peak of a massive bubble, according to ex-Lehman Brothers trader and a financial writer Jared Dillian.
As Canada's mortgage market is not securitized, the property crisis is expected to last much longer than in the US, where the loans are backed, Dillian said in an interview with Mauldin Economics.
The former trader says when the bubble bursts; it will be quite different from the sharp and sudden crisis in the US in 2008, due to the structure of the Canadian mortgage market.
According to him, almost all mortgages in Canada are "recourse mortgages", with homeowners behind on payments not able to able to walk away.
Dillian expects the Canadian dollar, currently trading around 1.30 against the US dollar, to drop to 1.60 against the greenback in the wake of the possible raising of interest rates by the US Fed with the Bank of Canada either to cut the rate or leave it at the current 0.5 percent.
He predicts the key rate to be cut below zero by the second half of 2017. Dillian says the shorting of the Canadian dollar is seen as "one of the best macro opportunities over the next couple of years."
READ MORE: Suicide rate in Canada's Alberta up 30% amid oil industry layoffs
Quickly growing consumer debt is another concern for Canada's economy. According to Dillian, if economic data remains poor the outlook will remain far from perfect.
Last week, the country's Prime Minister Justin Trudeau said the economy was facing real challenges, in part because it is so dependent on trade. Trudeau didn't say if the government would be able to stick to its plan to limit the current budget deficit to $22.6 billion.
You can share this story on social media: