Canadian household debt bigger than national output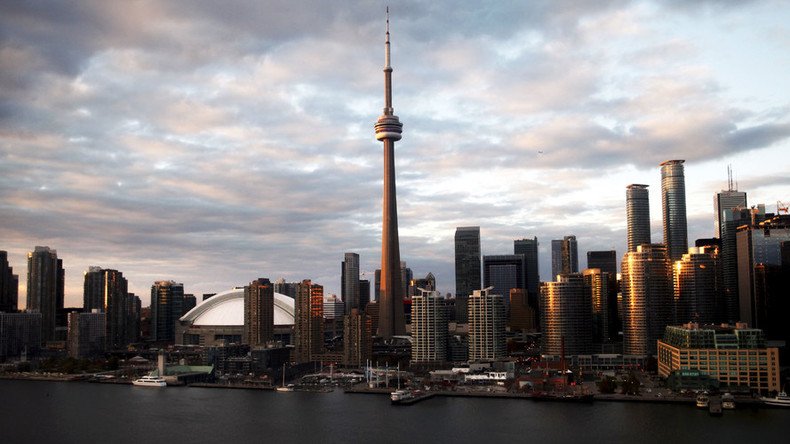 Statistics Canada reports that nationwide household debt reached unprecedented heights in the second quarter of 2016, surpassing the country's gross domestic product (GDP) for the first time.
The main reason was greater borrowing due to historically low interest rates, according to the agency.
The report shows Canada's household credit market debt, which includes mortgage loans and consumer credit, jumped by almost two percent to 167.8 percent compared with the first quarter of the year. In total, Canadians now owe about $1.68 for every dollar of disposable income.
Total household credit debt reached $1.97 trillion, with $1.29 trillion in mortgages and $585.8 billion in credit cards, car loans and other personal loans.
"As interest rates have remained at historic lows, the amount of mortgage principal paid by households has increased, steadily approaching the total amount of mortgage interest paid," the agency said.
Canada has seen the biggest increase in household debt relative to income of any major developed country since 2000. It has borrowed more as a country than it has produced.
"Canadians love debt, and with interest rates this low, why wouldn't they," Leslie Preston, senior economist with Toronto-Dominion Bank, told The Globe and Mail newspaper.
The report showed that Canadians' average net worth increased by 1.9 percent to $271,300 as a result of real estate gains.
The average benchmark composite price of homes is now $574,500. Since real estate represented half of all GDP growth in some of Canada's major provinces, a 47 percent drop in real property prices could wipe out almost all of the country's consumer wealth.
The rapidly rising real estate market will end poorly for consumers, lenders, and Canada's economy as a whole, said the Bank of Montreal.
It was echoed by the Bank of Canada which has repeatedly warned high household debt could threaten the country's financial stability.
"Self-reinforcing expectations" are fueling both a price run-up and increasingly risky borrowing by some buyers, said Bank of Canada Governor Stephen Poloz. He said over 720,000 households could struggle to make debt payments during a downturn.
You can share this story on social media: