Germany tries to save diesel by cutting emissions by over 25%
Published time: 2 Aug, 2017 14:57
Edited time: 7 Sep, 2017 09:22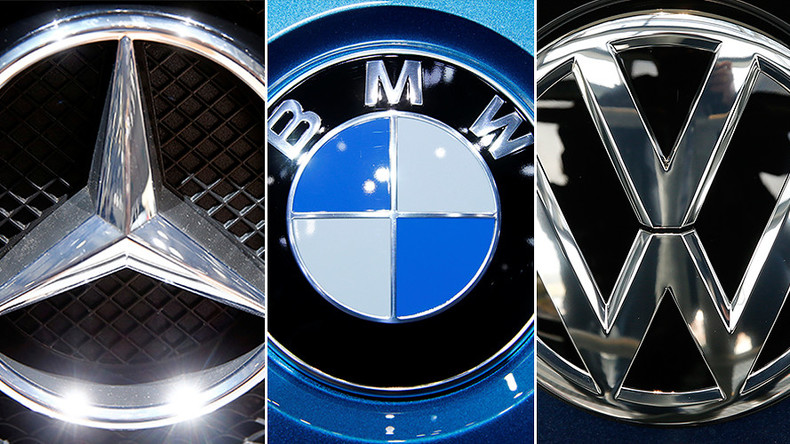 German authorities and auto industry bosses held a crisis meeting on Wednesday to avert an outright ban on diesel cars following the global emissions scandal.
Carmakers agreed to install new engine management software to make emissions filtering systems more effective and bring down pollution levels of nitrogen oxide by 25 to 30 percent, the auto industry association VDA said.
The participants concluded a compromise deal to curb the emissions of five million diesel cars, according to VDA.
The association stressed the country's major producers, including Daimler, BMW, and Volkswagen had agreed to the overhaul.
The manufacturers also agreed on a financial contribution to the so-called sustainable mobility fund, created to help clean up inner city pollution.
The summit was convened following a major scandal that brought to light cheating by Germany's producers to manipulate test readings.
The initial demand by the Federal environment ministry to reduce harmful emissions by 50 percent was reportedly rejected as too radical. The measure if not denied could significantly multiply the costs for carmakers, according to Der Spiegel.
READ MORE: German automakers brush off price-fixing cartel allegations
At the same time, German authorities are reportedly going to oblige the producers to inspire customers to shift to eco-friendly vehicles at the automaker's expense.
The German auto industry provides over 800,000 jobs domestically with exports worth over €400 billion last year.