German govt covered up emissions cheating by Porsche - media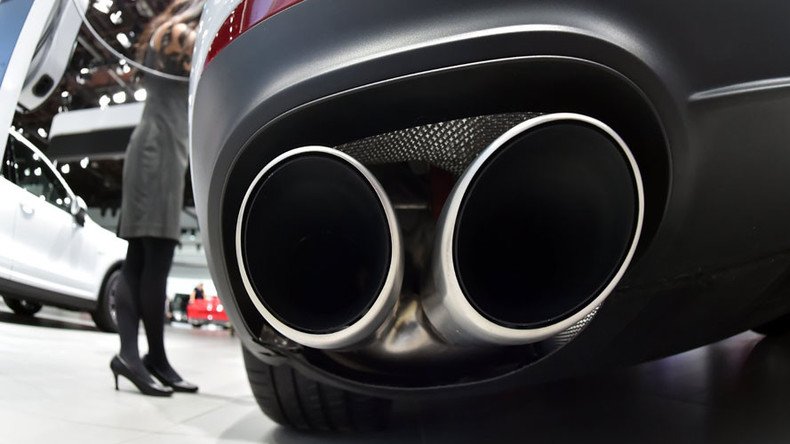 The Transport Ministry of Germany was aware Porsche had installed emissions cheating equipment in its diesel vehicles but changed the wording of a report under pressure from the Stuttgart-based manufacturer, reports German tabloid Bild.
In the original version of the report released in early 2016, the ministry claimed Porsche's Macan model had been installed with software that "according to regulations is a mechanism to turn off the emissions purification system."
However, after Porsche's reported meddling, the institution published another version of the document, saying the equipment put in the car "can be seen as changing the emissions process of the exhaust system."
Last Thursday, German Transport Minister Alexander Dobrindt announced a recall of 22,000 of Porsche cars to remove what was called illegal emissions-controlling software.
In 2015, Porsche's owner Volkswagen admitted to US regulators it had cheated on emissions tests using software installed in as many as 11 million diesel vehicles sold worldwide. The scandal forced the company's CEO Martin Winterkorn to step down.
READ MORE: GM accused of emissions cheating for diesel pickups in new lawsuit
The equipment was designed to reduce emissions of nitrogen dioxide to legal levels only when the car is being tested.
The Green party insists that Transport Ministry was involved in a cover up of the manufacturer that was breaking the law as early as 2016.
"There was a cover up at the time. And now Minister Dobrindt is making Porsche out to be the sole guilty party so that he can distance himself from the scandal as far as possible," said Oliver Krischer, Green party deputy leader in the Bundestag, as quoted by the Local news outlet.
Last month, prosecutors in Stuttgart opened a preliminary investigation against unnamed Porsche employees to see if they had been involved in designing engine management software to cheat emissions tests.
You can share this story on social media: