Qatar files complaint with WTO over Gulf trade blockade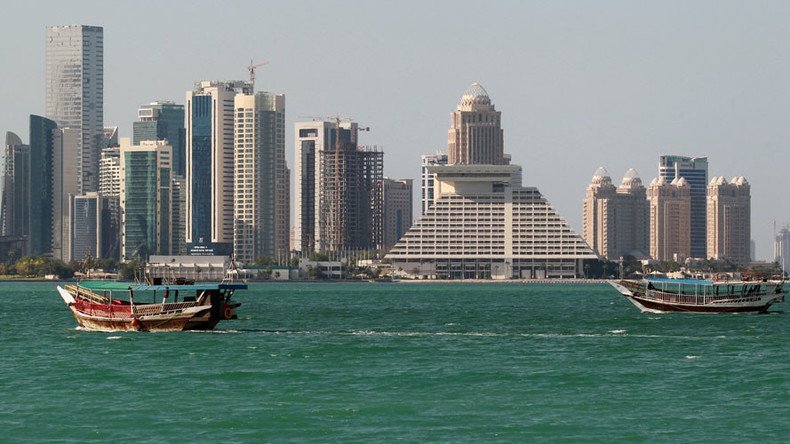 A wide-ranging legal complaint has been filed by Qatar with the World Trade Organization (WTO) on Monday to challenge the trade boycott by Saudi Arabia, Bahrain, and the United Arab Emirates, according to the director of Qatar's WTO office Ali Alwaleed al-Thani.
Al-Thani told Reuters "we've given sufficient time to hear the legal explanations on how these measures are in compliance with their commitments, to no satisfactory result."
By formally "requesting consultations" with the three countries Doha triggered a 60-day deadline for them to settle the complaint or face litigation at the WTO and potential retaliatory trade sanctions.
"We have always called for dialogue, for negotiations, and this is part of our strategy to talk to the members concerned and to gain more information on these measures, the legality of these measures, and to find a solution to resolve the dispute," al-Thani added.
In June, four Arab countries - Saudi Arabia, Bahrain, United Arab Emirates, and Egypt cut diplomatic and transport ties with Qatar, accusing it of supporting terrorism and allying with regional enemy Iran.
They demanded Doha shut down its Al Jazeera news channel, and end support for the Muslim Brotherhood, downgrade ties with Iran, and close a military base housing Turkish troops.
Doha has denied all the charges relating to terrorism and has refused to accept the demands, claiming they were an infringement on its sovereignty. The government said it didn't fear retaliatory measures following its refusal to comply.
According to Reuters, al-Thani declined to explain why Egypt, the fourth country involved in the boycott, was not included in the WTO suit.
Although Cairo has suspended diplomatic relations with Qatar, it did not expel Qatari citizens or ask Egyptians to leave the country.
"Obviously all options are available. But we have not raised a consultation request with Egypt yet," said al-Thani.
He also declined to estimate how much Qatar could seek in sanctions if the litigation ever reached that stage, which can take at least two years or more in the WTO system.
"We remain hopeful that the consultations could bear fruit in resolving this," he said.
You can share this story on social media: