Egypt revokes visa-free travel to Qatar nationals as Turkey sends more troops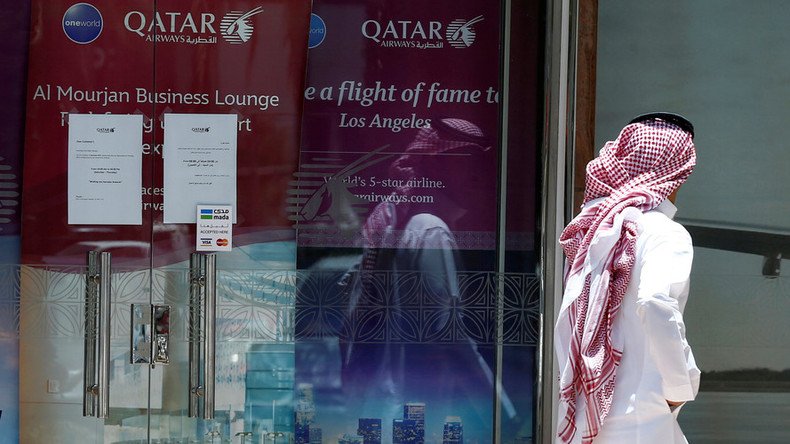 Egypt has scrapped visa free travel for Qatari nationals amid the ongoing diplomatic crisis between Qatar and four Arab nations. Turkey has meanwhile pledged to ramp up deployment of its troops in Qatar despite the quartet's calls for them to be expelled.
Egypt announced Monday that it will suspend visa-free travel to Qatari nationals, the latest punitive measure introduced against Doha for its alleged support of terrorism and meddling in the domestic affairs of other nations.
The introduction of the new visa regime, confirmed by Qatar's Foreign Ministry, will however, not affect Qatari students studying at Egyptian universities or spouses and children of Egyptian nationals, Cairo said.
"It does not make sense to keep making exceptions for Qatar and giving it privileges in light of its current positions," Egyptian Foreign Ministry spokesman Ahmed Abu Zeid said Monday, according to Reuters.
According to reports, the new travel ban could take effect as early as Wednesday. The additional punitive measure by Egypt was introduced after Qatar rejected the 13-point ultimatum issued by the four Arab nations, which, among other demands, includes stopping aid for extremist groups, expelling the Turkish military from the country and shutting down Qatar's Al Jazeera global TV network.
Egypt's President Abdel Fattah al-Sisi told the visiting mediating emissary, Kuwaiti Foreign Minister Sheikh Sabah Al-Khalid Al-Saba, that Cairo will continue to stand firm against Qatar's policies which support terrorism.
Emirati Minister of State for Foreign Affairs, Anwar Qarqash, said the sanctions imposed by the UAE and its allies against Doha are working. He also called for the creation of an international monitoring group to ensure that Qatar refrains from supporting terrorism.
"We need to be certain that Qatar, a state with $300bn in reserves, is no longer an official or unofficial sponsor of jihadist and terrorist causes," the minister said in a statement delivered Monday in London.
"We need a regional solution and international monitoring," Qarqash added, without elaborating further on the proposed mechanism.
Earlier, Doha accused the UAE of hacking Qatar's state news agency in late May and setting off the diplomatic crisis.
While the Arab quartet continues to pressure Qatar, its ally in the conflict, Turkey, remains firm in its support of the besieged kingdom. Ankara said it will continue to build up its military presence in Qatar despite the demand that Doha cease such cooperation.
"Turkey's steady buildup continues there, protecting the border and the security of the Qatari government," Ilnur Cevik, an adviser to Turkish President Recep Tayyip Erdogan, told Bloomberg Monday.
At the onset of the Gulf crisis, Ankara rushed through two security agreements with Doha that were signed in December 2015 and April 2016. Turkey's Hurriyet newspaper reported that additional Turkish troops continue to arrive in Qatar.
So far, all efforts by the international community to resolve the crisis have produced little, if any tangible results. In the latest bid to end the stalemate, European Union foreign policy chief Federica Mogherini announced that she will travel to Kuwait Sunday.
Mogherini's intervention follows similar attempts by French Foreign Minister Jean-Yves Le Drian. His visit was preceded by that of US Secretary of State Rex Tillerson, British Foreign Secretary Boris Johnson, and German Foreign Minister Sigmar Gabriel.
You can share this story on social media: