Oil surges to 2-mth high on US stock draw & possible Venezuela sanctions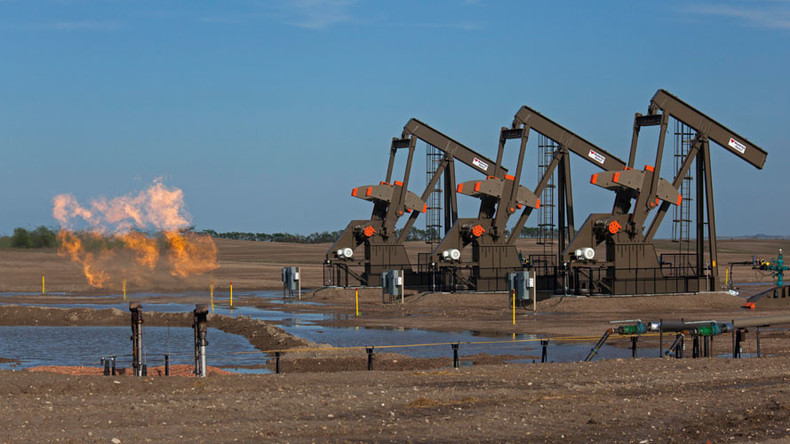 Crude oil prices extended last week's gains on Monday, buoyed by signs of slowing American production and the possibility of US sanctions against OPEC member Venezuela.
Read more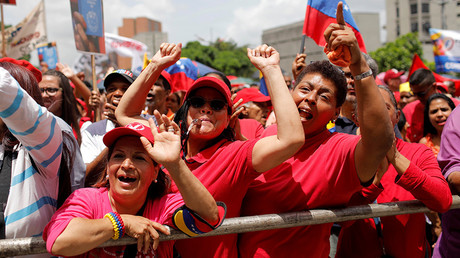 Brent crude futures jumped to almost $53 per barrel before retreating to $52.53. US benchmark West Texas Intermediate rose above $50 per barrel before dropping to $49.74.
"US inventories are showing massive drawdowns, Saudi Arabia seems intent on playing its role as the world's swing producer (and) impending sanctions on Venezuela by the US will almost certainly be oil price-supportive," said Jeffrey Halley, an analyst at futures brokerage OANDA, as quoted by Reuters.
US stockpiles have declined 10 percent from their March peaks to 483.4 million barrels.
"Strong increases in the price of oil... (were) fueled in large part by the substantial drawdowns in U.S. inventories over the past several weeks," said William O'Loughlin, an analyst at Rivkin Securities.
US oil producers added only ten rigs in July, the fewest since May 2016.
However, oil producers in America have been flexible to declining prices, and the rally may not last long, analysts warn.
"American producers have shown how elastic they can be," said Ric Spooner, the chief analyst at CMC Markets.
In China, supplies remain stably high. China's June crude stockpiles rose to the highest level since September 2016, marking the third month of gains, Xinhua News Agency reported.
Representatives of some OPEC and non-OPEC nations are meeting in the United Arab Emirates capital Abu Dhabi on August 7-8 to discuss why some members are not fully complying with the agreed production cuts.
Crude prices have been on a downward trend since mid-2014, having halved over the period due to a supply overhang in the market.