Germany reportedly wants more EU sanctions on Russia over turbines to Crimea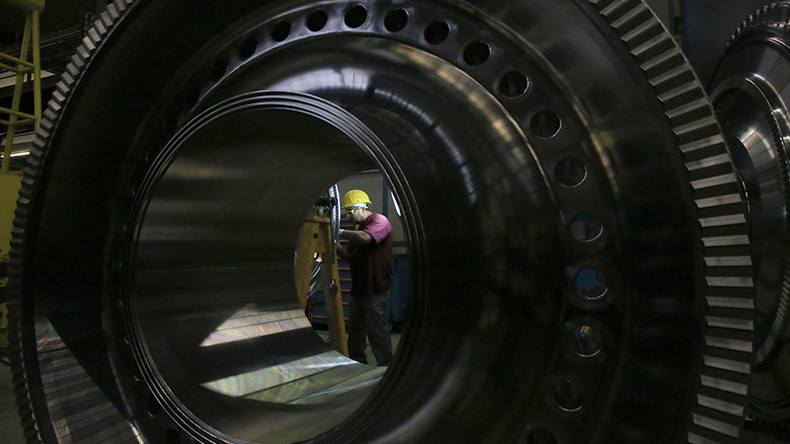 Berlin has urged the European Union to expand the bloc's anti-Russia sanctions' blacklist after Siemens accused its Russian partner of "illegally" shipping gas turbines to Crimea, Reuters reports citing sources.
According to an unnamed senior diplomat, new restrictions could include Russian energy ministry officials and the Russian company that moved the turbines.
Another source said representatives of all 28 EU states could discuss the matter in Brussels as soon as Wednesday.
German newspaper Bild am Sonntag quoted a foreign ministry spokesman as warning the moving of the turbines to Crimea could strain political relations between the two countries.
Last week, Siemens halted some projects with Russian companies after it discovered four turbines were "illegally" shipped to Crimea.
The turbines were manufactured by Siemens Gas Turbine Technologies LLC, based in Russia's St Petersburg.
Siemens is not allowed to operate in Crimea after the EU barred firms from doing business there following the region's reunification with Russia in 2014.
The German company said on Friday it wants to buy the turbines back and plans to cancel the delivery contract.
Siemens is terminating license agreements with Russian firms dealing with equipment for combined-cycle power stations.
The turbines are necessary for the new power stations on the Crimean peninsula after the region was cut off from the Ukrainian power grid.
Russian company Technopromexport said it purchased the turbines in the secondary market, with domestic engineering companies modernizing them.
You can share this story on social media: