UK enjoys tourist spending splurge thanks to cheap pound
Published time: 21 Jul, 2017 10:30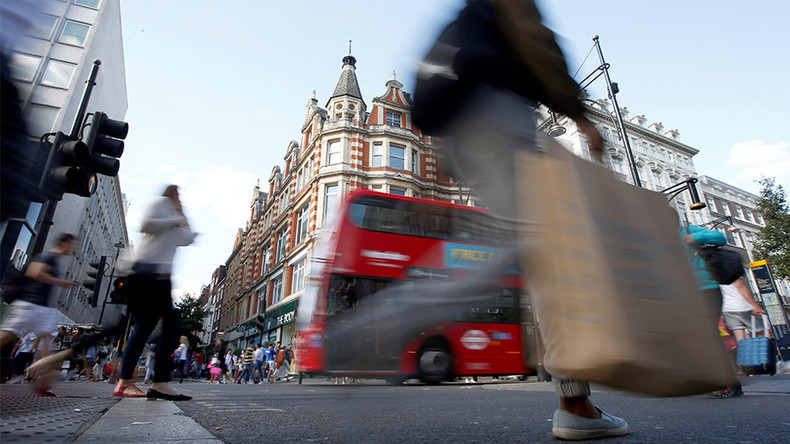 Spending by overseas visitors in Britain has surged by 18 percent last month as tourists took advantage of weaker Sterling since the Brexit vote, said the country's biggest payments processor Worldpay.
According to the company, it has tracked credit card spending of £643 million by visitors in June and predicted a £2.4 billion bonanza for retailers if the trend continues over the summer.
In contrast, spending by British travelers abroad has fallen sharply.
The Office for National Statistics said a steady rise in UK tourism numbers has led to strong June results for the country's retailers.
Companies like Burberry have reported a boost to trade in the UK as the cost of luxury goods for people from abroad has become more competitive.
Worldpay said luxury boutiques and department stores enjoyed a 63 percent rise in sales, aided mainly by US and Russian tourists.
"Sterling's slump is continuing to attract visitors in their droves, safe in the knowledge that their holiday cash will stretch a little further," said Worldpay chief UK marketing officer, James Frost.
"It tends to be London that grabs the headlines when it comes to tourist spending, but the reality is destinations right across the UK are benefiting from an influx of free-spending tourists," he added.
According to Frost, businesses in Scotland and Wales have seen foreign spending surge by as much as 27 percent compared to last year, and that could increase further in July and August.
"By investing to make their businesses more attractive to global customers, retailers and tourist hotspots across the UK could make serious gains from the pound's performance this summer," he said.
The British currency plunged to a nine-month low against the euro on Friday, after the update from the European Central Bank and on fraught Brexit talks. It was trading at €1.117 against the single currency as of 10:08am GMT.