Hungary & Gazprom agree gas supplies via Turkish Stream pipeline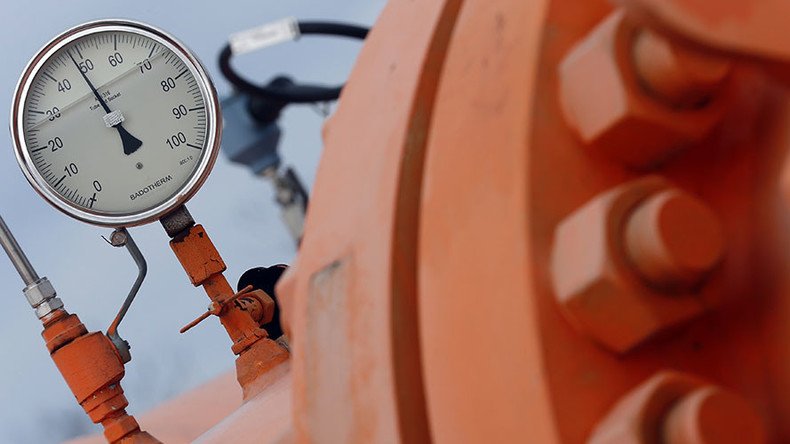 Russian energy major Gazprom has signed an agreement with Hungary to deliver gas via the Turkish Stream pipeline, the MTI news agency reported, citing Hungary's Foreign Minister Peter Szijjarto.
He said the Turkish Stream branch to Hungary would be completed by the end of 2019. Budapest sees Turkish Stream gas supplies as the best option because other routes, across Romania and Croatia, are at an early stage, the foreign minister added.
"This will improve Hungary's energy security a great deal, so it is in our strategic interest for this cooperation to start," said Szijjarto.
The Turkish Stream gas pipeline will consist of two branches. The first with a maximum capacity of 15.75 billion cubic meters, is expected to be finished in 2018 and to deliver Russian natural gas directly to Turkey. The second branch is supposed to deliver gas to European customers.
Russia accounts for over 75 percent of oil and 60 percent of gas consumption in Hungary which is supplied via Ukraine.
The Prime Minister of Hungary Viktor Orban said earlier his country would prefer to diversify the delivery method, including via the Nord Stream or Turkish Stream pipelines.
In February during a state visit to Hungary Russian President Vladimir Putin guaranteed the country would receive the contracted amount of oil and gas, and confirmed deliveries using northern and southern routes were also possible. He said that Nord Stream-2 could deliver gas to Hungary through Slovakia and Austria.
"We are studying all these possibilities, but can say for sure: Russian gas will reliably come to the Hungarian market, it is a hundred percent probability," Putin told Orban.
Gazprom CEO Aleksey Miller announced the start of the Turkish Stream pipeline construction in May. He said that "by late 2019 our Turkish and European consumers will have a new, reliable source of Russian gas imports."
The Turkish Stream project was signed by Putin and his Turkish counterpart Recep Tayyip Erdogan in October 2016. Its total cost was estimated at €11.4 billion ($12.9 billion).
You can share this story on social media: