Gazprom begins Turkish Stream pipeline construction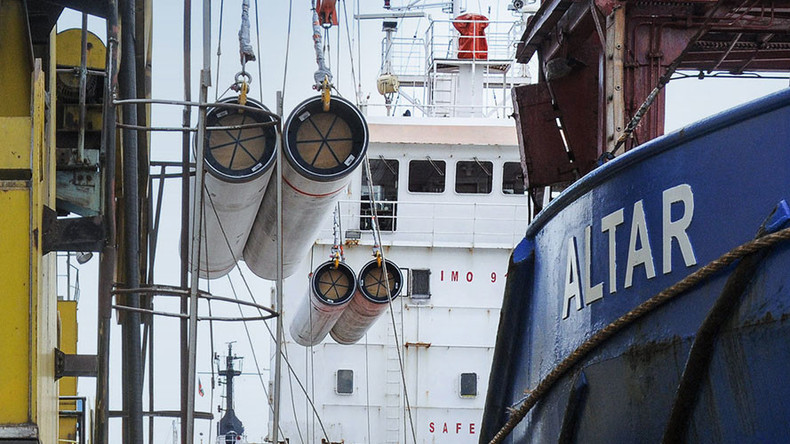 Russian energy giant Gazprom has begun laying pipes for the Turkish Stream natural gas pipeline off the Russian Black Sea coast, Gazprom CEO Aleksey Miller said Sunday, days after the Sochi meeting between Turkish and Russian leaders.
"Today, we started the practical implementation of the TurkStream gas pipeline project: pipe-laying within the offshore section. The project has been implemented in strict compliance with the plan," Miller said in a statement Sunday, adding that "by late 2019, our Turkish and European consumers will have a new, reliable source of Russian gas imports."
Going into the details of the works that are currently under way off the Krasnodar Krai coastline, Miller said that that the inaugural construction works are being carried out by the Audacia multi-purpose pipe-laying vessel, owned by Allseas, the project's main contractor. It is tasked with construction of both legs of the pipeline's offshore stretch, measuring over 900 km.
The first of the legs, with a maximum capacity of 15.75 billion cubic meters, will deliver Russian natural gas directly to Turkey, while the second is envisioned to supply gas to European customers.
The much-awaited announcement comes on the heels of a meeting between Russian President Vladimir Putin and his Turkish counterpart, Recep Tayyip Erdogan, in the Russian Black Sea resort city of Sochi on May 3.
The Turkish Stream project, which was signed into an agreement by Putin and Erdogan in Istanbul in October 2016, was one of the key points on the meeting's agenda.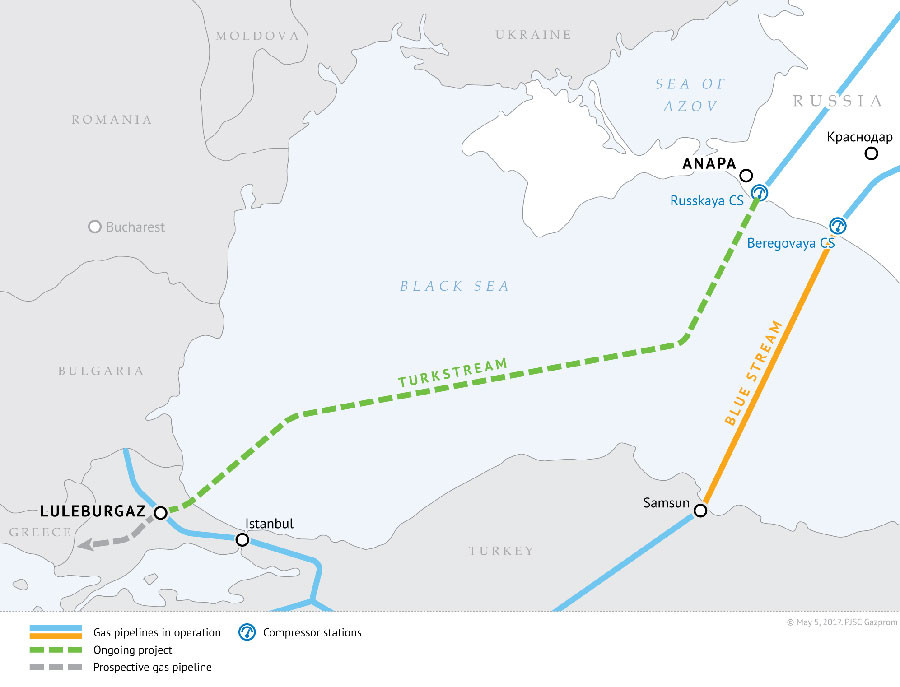 The following day, Miller told Putin that Gazprom had completed all preparatory work and was "ready to start the sea stretch of the Turkish Stream gas pipeline in a few days."
The project, with an estimated total cost of €11.4 billion ($12.7 billion) was announced in December 2014, however, it was put on hold after the downing of a Russian Su-24 bomber by the Turkish Air Force in November 2015, which was followed by a sharp deterioration of relations, entailing travel restrictions, economic sanctions and the halt of joint infrastructure ventures.
However, since last August, when Turkey publicly apologized for bringing down the jet, many of the stalled projects, such as construction of Turkey's first nuclear power plant and Turkish Stream project were put back on the table.
Pursuant to the October agreement, Russia is to construct and own the maritime section of both Turkish Stream legs, while Turkey would be in charge of construction of the land part of the branch supplying gas to its citizens.
You can share this story on social media: