Gazprom to begin Turkish Stream construction in next few days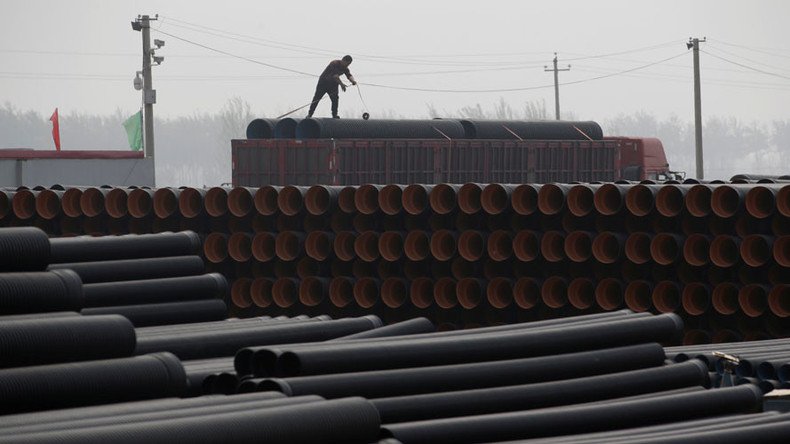 Russian energy giant Gazprom will begin construction on the Black Sea portion of the Turkish Stream natural gas pipeline in a few days, according to CEO Aleksey Miller, who spoke to reporters on Thursday.
"We have finished all preparatory and mobilization works [on the Turkish Stream project]. I report to you that we are ready to start the construction of the sea stretch of the Turkish Stream gas pipeline in a few days," Miller said after a meeting with Russian President Vladimir Putin.
In anticipation of future competition, changing market dynamics in Europe, the limited success of Gazprom's pivoting to China, and the phasing out of long-term contracts, Gazprom has followed through with a strategy of doubling down on Europe and securing its future market share by launching Nord Stream 2 and Turkish Stream.
In doing so, the Russian gas giant is enacting a "pincer" strategy aimed at eliminating the need for the gas to transit through Ukraine. This would remove the transit risk based on political quarrels between Russia and Ukraine.
Russia's ambition to export gas to China seems to be a pipe dream for the moment. Although having signed a largely political agreement, Beijing has not committed to any concrete terms as it pressures Russia on accepting a much lower-than-requested export price.

Read more on Oilprice.com: Are Gasoline Prices About To Crash? Glut Moves Downstream
Russia and Turkey signed the agreement authorizing the pipeline last October. Previously, Miller had said construction would begin later this year, but the timeline has moved up since a couple of weeks ago.
"In the second half of this year, we will start the laying of the gas pipeline and we plan to complete the construction of two lines of the Turkish Stream by the end of 2019," he said in late April. "The drilling of the first section of the micro tunnel has been completed on the Russian part, the second micro tunnel is ready for 98.5 percent."
This article was originally published on Oilprice.com
You can share this story on social media: