Gazprom & CNPC agree to start gas supplies via Power of Siberia in 2019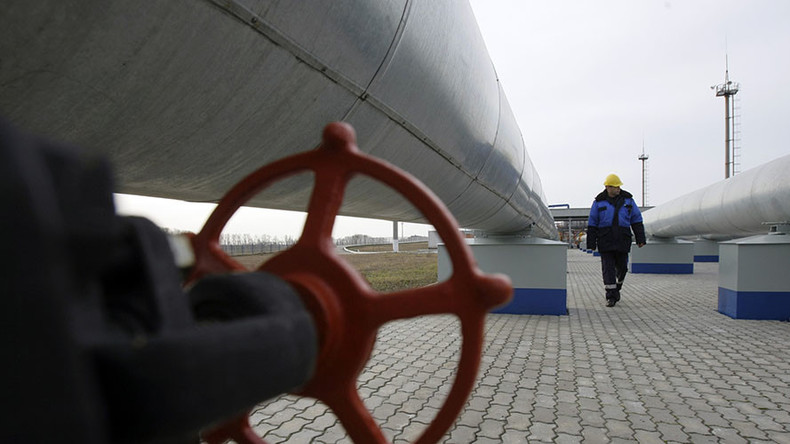 Russia's Gazprom and China National Petroleum Corporation (CNPC) have inked an agreement to start gas deliveries via the so-called eastern route or the Power of Siberia pipeline, said Gazprom CEO Alexey Miller.
The deal was signed on Tuesday during Chinese President Xi Jinping's official visit to Russia.
"As part of negotiations, an agreement was signed today between Gazprom and our Chinese partner on the date of the start of gas supplies via the Power of Siberia pipeline. It is December 20, 2019," Miller told reporters, adding there is no doubt that deliveries will start on time.
He also said by then the remaining 2,156 kilometers of the pipeline would be built.
According to the head of Gazprom, China's growing gas consumption exceeded 200 billion cubic meters last year and is expected to reach 300 billion cubic meters soon.
He added the sides are already discussing new contracts for Russian gas supplies.
Miller didn't disclose the planned volume of deliveries via the Power of Siberia pipeline but said Gazprom and CNPC have already decided on the main terms of the contract.
Russia will be one of the leading providers of the natural gas which is increasingly needed by China. The Power of Siberia pipeline is one of the biggest projects between the two countries. The deal took more than a decade to negotiate.
In May 2014, Gazprom and CNPC signed a $400 billion 30-year framework to deliver 38 billion cubic meters of Russian gas to China annually.
Moscow and Beijing plan to build another pipeline - Power of Siberia-2 or the western route that will deliver another 30 billion cubic meters of Russian natural gas.