Russia faces shortage of PC graphics cards due to Bitcoin mining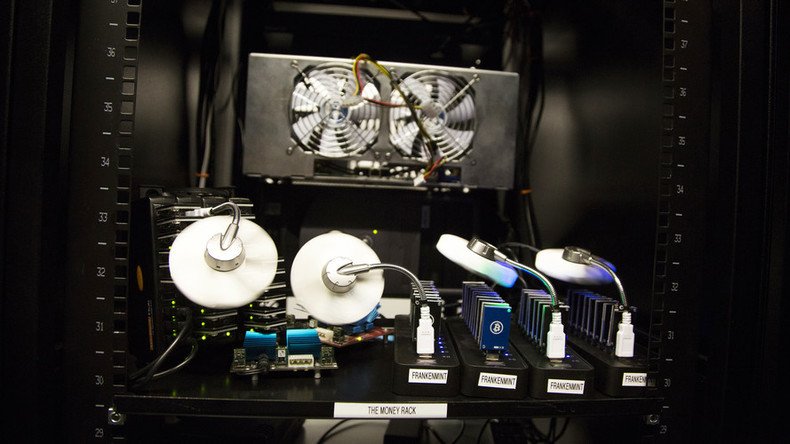 An ordinary Russian consumer may face difficulty buying a video card for his home PC, Vedomosti newspaper reports. The recent surge in the value of bitcoin has caused a jump in demand for video cards, which are used in cryptocurrency mining.
People buy up to 600 video cards at once, sources in the industry told the media, causing a nearly 80 percent price surge since the spring.
Over the past two months, video card shipments have tripled, said IT-distributor Treolan. Market demand exceeds supply, it added.
Bitcoin mining is the process by which transactions are verified and added to the public ledger, known as the blockchain. It is also the means through which new bitcoins are created.
Anyone with access to the internet and suitable hardware can participate in cryptocurrency mining. Graphics or video cards are more efficient at mining than CPUs.
Since the end of March, the value of bitcoin against the US dollar has skyrocketed by 200 percent (from approximately $1,000 to $3,000 peak on June 12). Bitcoin rival ethereum has risen 2,400 percent since March.
It has become easy for any PC owner to participate in bitcoin mining. It takes up to 45 days for a home computer to mine one bitcoin (worth about $2562). One ethereum is worth about $375 but is easier to mine.
As specialists note, after you have generated your first bitcoin, further mining becomes more difficult. It requires better computers with better video cards, and electricity bills surge dramatically.
So, miners are forced to unite in groups to make mining more profitable. Russia has about 5-7 percent of the mining sources, mining business owner Dmitry Marinichev told Vedomosti.
You can share this story on social media: