Alternative cryptocurrency 'ethereum' looks to topple bitcoin
Despite a seven-fold difference in price, the market capitalization of a virtual currency called 'ethereum' is rapidly approaching that of bitcoin.
According to a chart presented by CoinMarketCap, bitcoin currently accounts for nearly 39 percent of the combined market capitalization for all cryptocurrencies, though that figure is down sharply from late February's 87 percent.
READ MORE: Bitcoin helps marijuana growers sidestep banking issue
At the same time, ethereum, which accounted for over 31 percent of the combined market cap of virtual currencies, saw just a five percent drop over the past four months.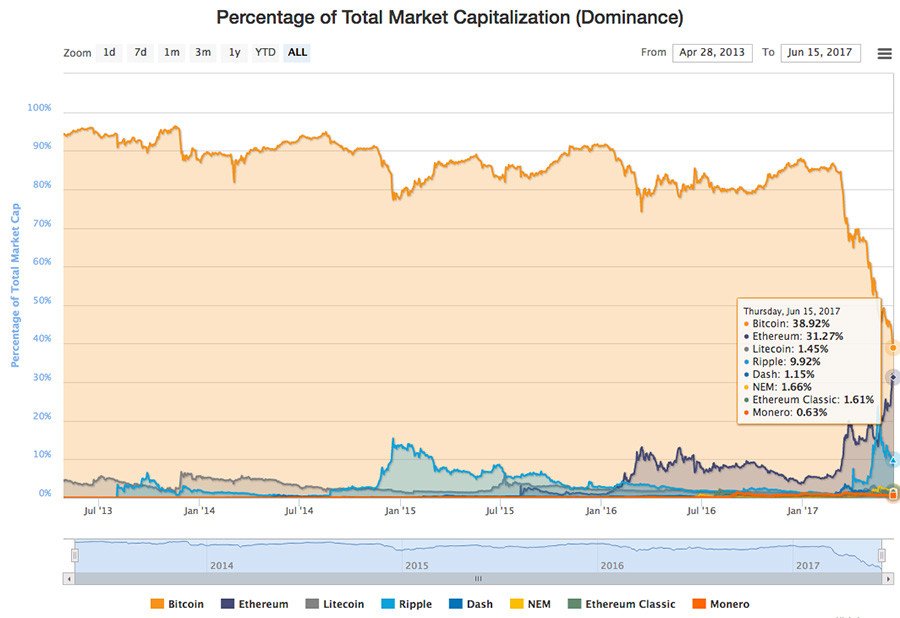 Bitcoin has enjoyed the largest share of the cryptocurrency market since it was first introduced in 2009, with no serious rivals in sight – up till now.
Ethereum, which has been around for less than two years, is becoming bitcoin's biggest rival.
The currency was developed by Russian-born programmer Vitalik Buterin, who launched an open-source computing platform called ethereum based on blockchain technology.
In the event ethereum's market value overtakes bitcoin's, experts expect a shift in market forces called "The Flippening" to occur, after which ethereum may become the biggest, most valuable, and most important cryptocurrency.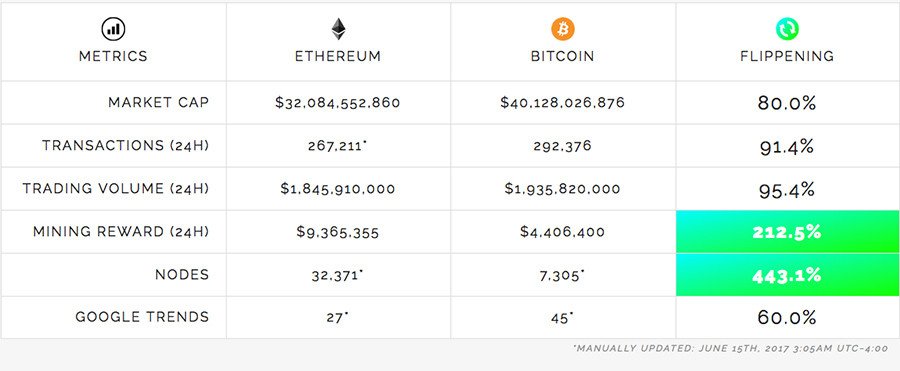 According to data from CoinDesk, the current market cap of bitcoin is slightly above $40 billion, with the price swinging around $2,400, while ethereum's market cap is over $29 billion, with a price of around $315 per coin.
Some experts say ethereum is definitely set to overtake its rival. The young cryptocurrency "has almost five times as many nodes in its network as bitcoin, meaning more people are using their computers to support it," according to the Motherboard.vice.com news outlet.
At the same time, banking industry giants have rendered conflicting opinions on digital currencies so far.
READ MORE: Bitcoin could hit $100,000 in decade, says analyst who predicted current high
Earlier this week, a Goldman Sachs technical expert issued a bearish forecast on bitcoin and Morgan Stanley analysts expect the massive rally for cryptocurrencies to stall until they receive some governmental acceptance.
You can share this story on social media: