Bitcoin could hit $100,000 in decade, says analyst who predicted current high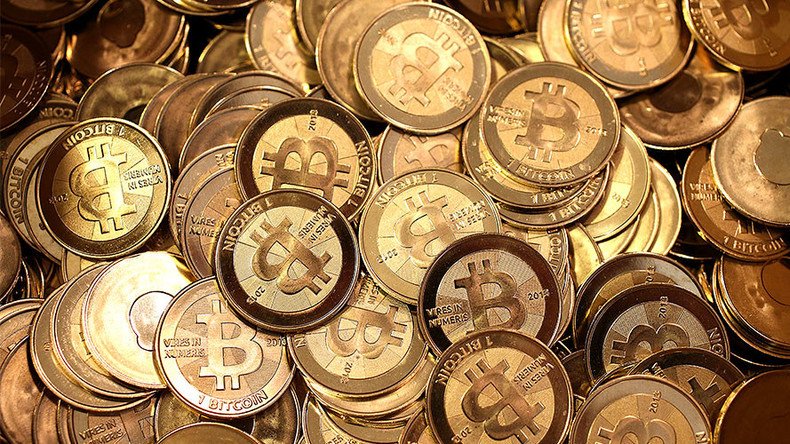 In ten years, bitcoin could be worth 45 times its current value reaching over $100,000, says Kay Van-Petersen, an analyst at Saxo Bank. He had previously predicted the cryptocurrency at $2,000.
The expert says all digital currencies will account for ten percent of the average daily volumes (ADV) of fiat currency trade in a decade.
According to data from the Bank for International Settlements, foreign exchange ADV is currently fluctuating around $5 trillion.
Consequently, in ten years the ADV cryptocurrencies could be worth $500 billion.
Van-Petersen says bitcoin will account for 35 percent of market share, which would be that $175 billion of the $500 billion figure; and $175 billion worth of bitcoin would be traded every day.
The market capitalization of bitcoin could reach ten times the current average daily volume, according to the expert, who suggests a figure of $1.75 trillion. The recent data from industry website CoinDesk shows bitcoin market capitalization at around $37.8 billion.
Van-Petersen says that the number of bitcoins in circulation in ten years will rise to 17 million from the current 16.3 million.
The analyst admits these are rough estimates. However, he highlights that the price of bitcoin managed to surge over 5,000 percent in 2013, and says he expects digital currencies to survive in the long run.
"This is not a fad; cryptocurrencies are here to stay. There will emerge two to three main ones. Bitcoin will be one of those. And the reason is the first-mover advantage, the scale and the pioneering," said Van-Petersen in a phone interview with CNBC.
Despite the recent correction, bitcoin has quadrupled in value over the past year, trading at $2,183 on Wednesday.
You can share this story on social media: