Britain's credit rating at risk after general election outcome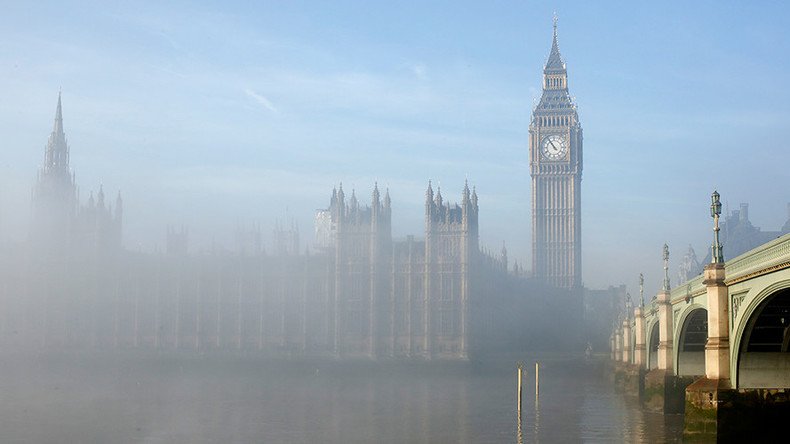 International rating agencies, closely monitoring the situation in the UK, have warned the country's creditworthiness faces a downgrade after the Conservative Party's failure to win a majority in Thursday's general election.
According to the agencies, the UK's election result could delay negotiations with the European Union over its exit from the bloc and throws the future path of its economic policy into doubt.
"In our view, the lack of a majority for any party is likely to delay Brexit negotiations, scheduled to start very soon," said S&P in a statement, adding it doesn't "exclude the possibility of another snap election."
"These considerations are reflected in our current negative outlook on the long-term ratings," added the agency.
S&P currently rates the UK at AA, with a negative outlook. The country was stripped of its triple-A rating immediately after the Brexit referendum last year. The negative outlook means Britain is at risk of future downgrades.
S&P's sovereign chief ratings officer Moritz Kraemer told CNBC the assessment will depend "pretty much on the further outcome of the Brexit negotiations and the reality that the UK will face outside the EU, which is still uncertain."
Brexit negotiations are supposed to begin in less than two weeks.
The UK holds the second highest rating Aa1 from another agency Moody's. It had held the rating since 2013 when it was downgraded from AAA due to sluggish growth prospects and fiscal challenges.
The agency's lead UK sovereign analyst Kathrin Muehlbronner said on Friday, "Moody's is monitoring the UK's process of forming a new government and will assess the credit implications in due course."
"As previously stated, the future path of the UK sovereign rating will be largely driven by two factors: first, the outcome of the UK's negotiations on leaving the European Union and the implications this has for the country's growth outlook. Second, fiscal developments, given the country's fiscal deficit and rising public debt," she said.
The third major rating firm Fitch has yet to comment on the election results.
You can share this story on social media: