Saudi beef with Qatar may be about gas, not terrorism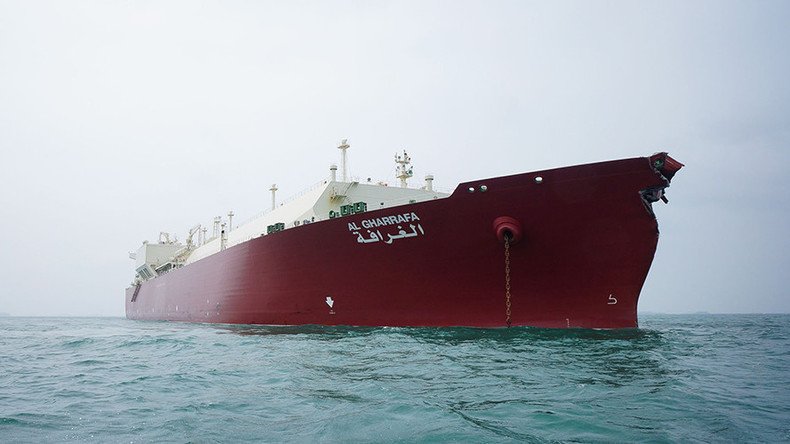 Saudi Arabia's dispute with Qatar is said to date back to 1995 and stems from the country's success in liquefied natural gas (LNG) production. LNG has given Qatar greater independence from Riyadh and has aligned Doha with Saudi Arabia's arch-enemy Iran.
The LNG revolution made Qatar one of the world's richest nations with an annual per-capita income of $130,000. The country also became the largest exporter of LNG.
Qatar's offshore North Field, which provides all the country's gas, is shared with Iran. Qatar also hosts US Central Command and bought a $2.7 billion stake in Russia's oil major Rosneft.
"Qatar used to be a kind of Saudi vassal state, but it used the autonomy that its gas wealth created to carve out an independent role for itself," said Jim Krane, energy research fellow at Rice University's Baker Institute, in Houston, Texas told Bloomberg.
"The rest of the region has been looking for an opportunity to clip Qatar's wings," he added.
On Monday, Saudi Arabia, Egypt, Bahrain, the United Arab Emirates, Yemen and other countries cut diplomatic ties with Qatar, accusing the country of supporting terrorism.
LNG wealth has allowed Qatar to form foreign policy, independent from the Saudis.
Riyadh has accused Doha of backing the Muslim Brotherhood in Egypt, Hamas in the Gaza Strip and armed groups opposed by Abu Dhabi and Riyadh in the Libyan and Syrian wars.
Moreover, Saudi Arabia and other Gulf countries have seen a surge in LNG demand to produce electricity. As Qatar has the lowest extraction costs, the Saudis have to rely on higher-cost LNG imports.
"You can question why Qatar has been unwilling to supply its neighboring countries, making them gas poor, There probably was an expectation that Qatar would sell gas to them at a discount price," Steven Wright, Ph.D. Associate Professor at Qatar University told Bloomberg.
Qatar's Foreign minister said on Tuesday Doha was ready for mediation efforts to ease the Gulf rift.
Kuwait's ruler Sheikh Sabah Al-Sabah has announced he will travel to Saudi Arabia on Tuesday to mediate an end to the feud.
You can share this story on social media: