Day two of the St. Petersburg International Economic Forum 2017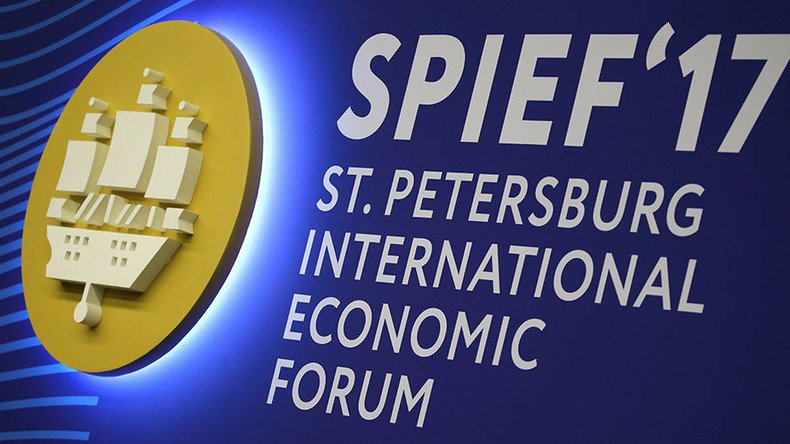 The 21st St. Petersburg International Economic Forum (SPIEF 2017) has become Russia's foremost gathering of business and government leaders, and world experts representing science, media, and society. They will discuss the key economic issues facing Russia, emerging markets, and the world as a whole. The theme of this year's forum is 'In Search of New Balance in the Global Economy.' Here are some of the highlights from day two of the Forum:
02 June 2017

14:57 GMT

Russia continues to attract foreign investors as a result of the growth the country is demonstrating, the CEO of Russian Direct Investment Fund (RDIF) Kirill Dmitriev told RT.

14:48 GMT

Austrian Chancellor Christian Kern said Western sanctions against Russia cost his country 0.3 percent of GDP.

14:25 GMT

Rosneft and Thailand's state-owned energy company PTT have signed a long-term contract for the supply of up to 200 million tons of oil until 2037.

12:10 GMT

Leading Russian oil company Rosneft and the government of Iraqi Kurdistan have signed a number of agreements to expand cooperation. Rosneft will get access to an extensive regional transport system in Iraqi Kurdistan with a capacity of 700,000 barrels per day (bpd), the company said. It is planned to expand capacity to more than 1 million bpd by the end of 2017.

11:30 GMT

Russian oil company Bashneft and US multinational General Electric have signed a long-term after-sales service contract for biological treatment plant services.

11:19 GMT

Russia's largest manufacturer of steel pipes for the energy sector TMK is restarting its US operations, said the company's majority shareholder Dmitry Pumpyanskiy. The plants were closed following the sharp decline of oil prices.