Rosneft gets access to vast oil transportation system in Iraqi Kurdistan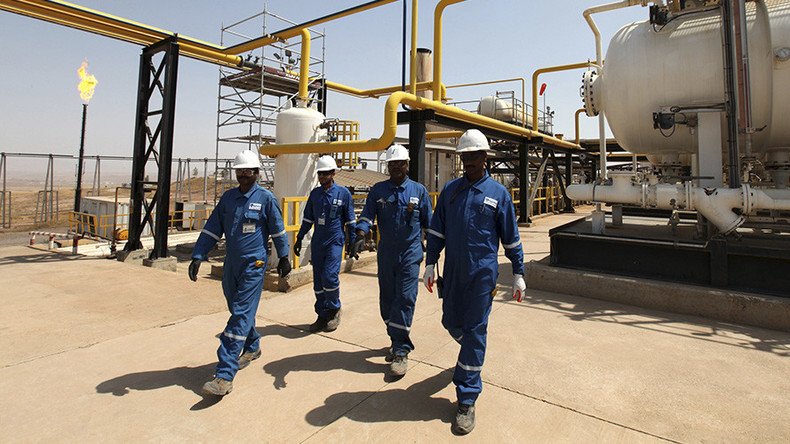 Russian energy major Rosneft and the Kurdistan Regional Government in northern Iraq have signed a number of oil exploration and production agreements. It is the biggest deal made by a Russian company at the St. Petersburg International Economic Forum (SPIEF 2017).
Rosneft will get access to a major regional transportation system with the capacity of 700,000 barrels per day (bpd), the company said. It is planned to expand capacity to more than 1 million bpd by the end of 2017.
The documents were signed ahead of a meeting between Russian President Vladimir Putin and the Prime Minister of Iraqi Kurdistan Nechirvan Barzani. Rosneft CEO Igor Sechin and Minister of Natural Resources for the Kurdistan Regional Government Dr. Ashti Hawrami signed the contracts within the framework of the Forum.
The Russian company will get access to "one of the most promising regions of the developing global energy market with expected recoverable reserves in the order of 45 billion barrels of oil and 5.66 trillion cubic meters of gas (according to the estimate of the Ministry of Natural Resources of Kurdistan Region)," said Rosneft.
"The agreement includes five Production Sharing Agreements (PSA). It includes production; it is a contribution to infrastructure… It is a fairly large supply contract on favorable terms for Rosneft. As a result, we get access to a large pipeline that goes from Kurdistan to Turkey. It's a contract for 20 years," Rosneft spokesman Mikhail Leontyev told RT.
"It's a strategic investment in one of the most strategically developing regions. American and other players want to get access to the region. Kurdistan is highly promising in terms of oil production, and it wants to diversify its output," said Leontyev.
You can share this story on social media: