Uber a 'Ponzi' scheme that will be bankrupt in decade claims fund manager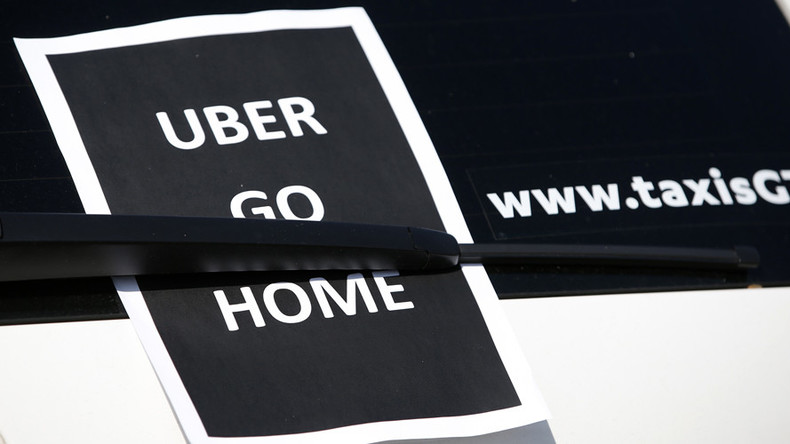 Hamish Douglass, CEO, CIO and Lead Portfolio Manager of the Magellan Financial Group with more than $37 billion under management gives Uber less than a one percent chance of survival in the next ten years.
"It's constantly losing money, and its capital-raising strategy is a Ponzi scheme," said the Australian investor at the annual Stockbrokers and Financial Advisers Conference in Sydney, as quoted by Business Insider.
"When I look at Uber … I think of it as one of the most stupid investments in history. The probability of this business going bankrupt in a decade is 99 percent," Douglas said.
"All they (Uber) do is keep increasing their private market valuation, and someone always says, I'll put some money up, because next time they raise, it'll be at a higher price," he added.
Uber is a transportation network company headquartered in San Francisco, operating in 570 cities worldwide with a revenue of $6.5 billion last year. In 2015, Uber completed its one billionth ride.
A number of setbacks have recently hit the company. They include accusations of sexual harassment from a former female worker and a video showing Chief Executive Travis Kalanick berating a driver.
The Uber app has caused massive discontent among taxi drivers globally, who say it undercuts ordinary taxis.
Uber is banned in Bulgaria, Denmark, Hungary, and Italy. It is also prohibited in Austin, Texas, and Alaska in the United States; Vancouver, British Columbia in Canada and the Northern Territory of Australia.
In China, Uber was reportedly losing billions of dollars before being pushed out by local competitor Didi Chuxing.
You can share this story on social media: