Ford to cut 10% of workforce in North America & Asia
Published time: 16 May, 2017 12:43
Edited time: 16 May, 2017 12:45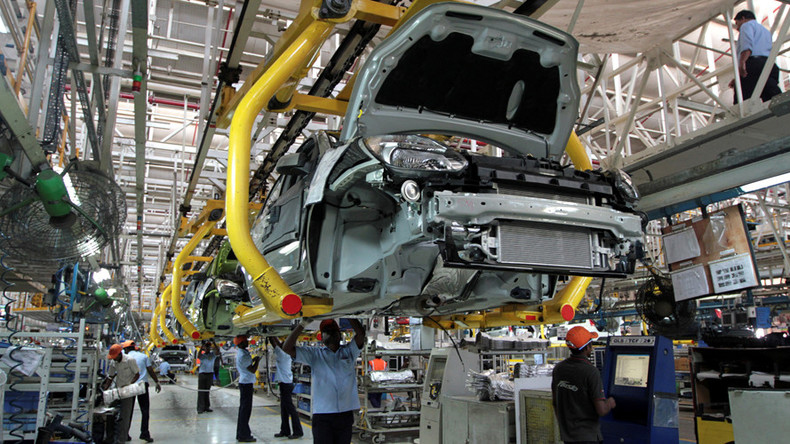 US automaker Ford plans to slash about 10 percent of its employees in North America and Asia, Reuters reports, quoting sources familiar with the matter. The company wants to boost profits and prop up its falling stock price.
The news agency reports that by October 1, Ford will lay off only salaried workers offering them generous early retirement incentives. The move will reportedly not affect the hourly workforce.
The cuts are part of Ford's plan to save $3 billion, as car sales have dropped after seven years of consecutive growth since the end of the global crisis.
Ford declined to comment on the matter, but said its goal is to "drive profitable growth."

"Reducing costs and becoming as lean and efficient as possible also remain part of that work," the car maker said in a statement.
"We have not announced any new people efficiency actions, nor do we comment on speculation," the statement added.
Ford has 200,000 employees globally, half of which work in North America.
Deep job cuts in the United States could invoke a political backlash from the White House, as President Donald Trump has repeatedly urged automakers including Ford and GM to add US jobs.
In March, Ford announced that it would invest $1.2 billion in a Michigan auto plant instead of building a $1.6 billion car factory in Mexico.
"Major investment to be made in three Michigan plants," Trump triumphantly posted on Twitter. "Car companies coming back to U.S. JOBS! JOBS! JOBS!"