Oil rises on falling US stockpiles, Saudi cuts to Asia
Published time: 11 May, 2017 13:26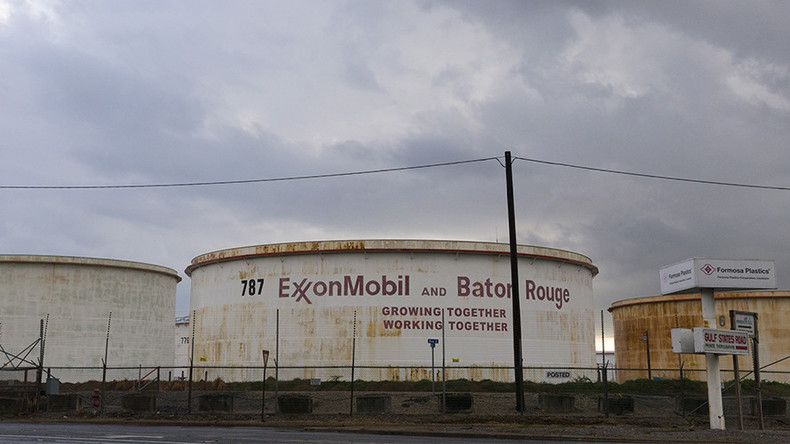 Crude oil prices gained on Thursday as investors were buoyed by falling inventories in the United States and higher-than-expected supply cuts to Asia by Saudi Arabia.
Brent crude was up 57 cents, hovering at $50.79 per barrel, while US West Texas Intermediate jumped 61 cents to $47.94.
"We saw the biggest draw in [US] inventories for the year last week with stockpiles down more than five million barrels, and it looks like OPEC's production cut is finally biting," said Greg McKenna, chief market strategist at brokerage AxiTrader, as quoted by Reuters.
Crude inventories in the US fell 5.2 million barrels in the week through May 5, the Energy Information Administration reported. It had expected a 1.8 million barrels drop.
At 522.5 million barrels, crude inventories are at their lowest since February.
Oil major Saudi Aramco has told Asian refiners it will reduce supplies by about seven million barrels in June.
"It is all about sentiment and perception. The perception is that OPEC cuts are finally working," said Carsten Fritsch, commodities analyst at Commerzbank in Frankfurt.
The Organization of the Petroleum Exporting Countries (OPEC), Russia and other producers agreed to curb production by 1.8 million barrels per day (bpd) for six months from January 1 to support the market and push prices to $60 per barrel.
OPEC meets on May 25 to decide whether to extend the cuts. As oil dropped below $50 last week, analysts expect producers will be forced to continue the cuts.
While traders remain mostly pessimistic about oil prices, some are arguing the market is well on its way toward balance. Goldman Sachs' head of commodities Jeff Currie said this week the market is already in a supply deficit.