Snapchat slapped: $6bn wiped off value as shares collapse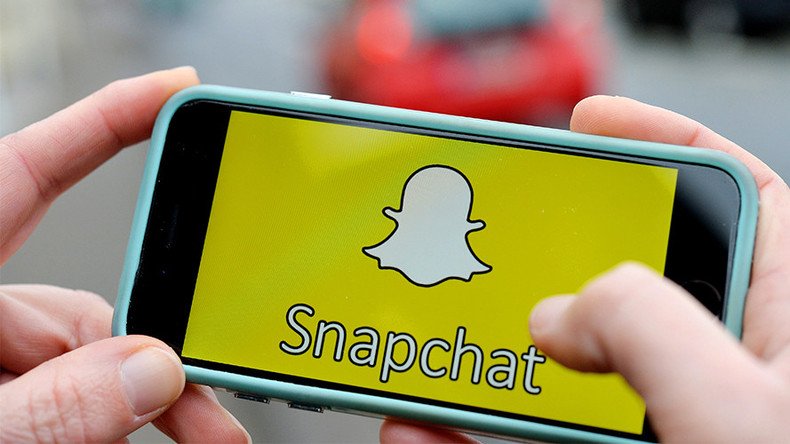 Shares in Snapchat's parent company Snap Inc. have plummeted in value by almost a quarter – to the tune of $6 billion. The drop comes after the first earnings report since the company went public showed a slowdown in user growth and revenue.
On Tuesday, the company posted a $2.2 billion loss in the first quarter, much of which was tied to compensation following the company's IPO in March. After adjusting for the expected expenses, losses of $188.2 million were reported – greater than analysts anticipated.
The company's stock dropped 23 percent in after-hours trading following the report, wiping a staggering $6 billion off the company's value, according to Reuters.
In the first 3 months of 2017, Snapchat's daily active users increased by only 36.1 percent, continuing a downward spiral evident in the second half of 2016 (62% in Q3, 47% in Q4).
Snapchat has seen increased competition in the past 12 months, with Facebook and Instagram both adding 'Stories' – a feature almost identical to Snapchat's own of the same name.
CEO Evan Spiegel referenced their new competitors in a call with investors, saying"If you want to be a creative company, you've got to get comfortable with and enjoy the fact that people are going to copy your product if you make great stuff."
"Just because Yahoo has a search box doesn't mean they're Google," he said.
READ MORE: #BoycottSnapchat trends after CEO reportedly labels India and Spain 'poor countries'
A survey of more than 3,000 people in the US revealed consumer confidence in SnapChat was low, with 62 percent claiming they expect a SnapChat alternative to be released to which they will switch. Most young people using the app were found to believe that they would not be using it once they turned 35.
You can share this story on social media: