American firms hoard trillions offshore led by Microsoft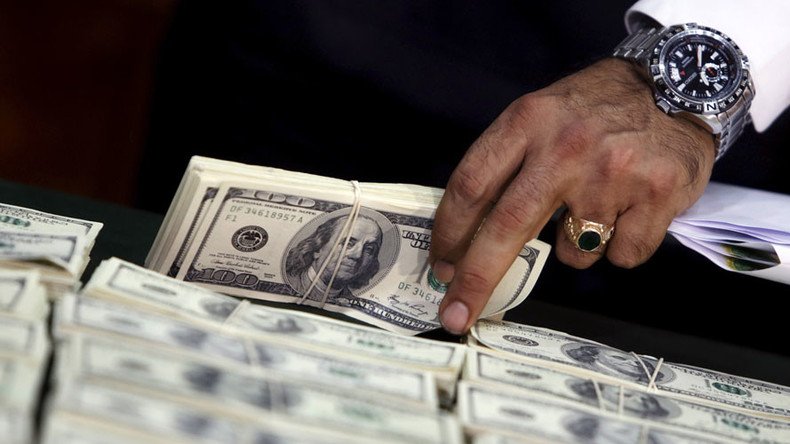 US corporations stashed $2.4 trillion outside the country last year according to fourth-quarter company filings compiled by the Swiss bank UBS.
With $124 billion, Microsoft hoarded the most money offshore among America's biggest 500 companies. Apple was second in the UBS ranking with nearly $110 billion kept abroad.
According to UBS, pharmaceutical giant Pfizer has the third-biggest cash pile at $86 billion, while General Electric amassed $82 billion outside the US, but $22 billion less than during a previous check. IBM rounded up the top five with over $71 offshore billions.
The UBS ranking also includes other big corporations like Johnson & Johnson, Alphabet, Exxon Mobil, Intel, PepsiCo, and Oracle.
US companies avoid repatriating their profits mainly because of the current domestic corporate tax rate of about 35 percent - the highest in the world.
Last month, the White House proposed lowering the corporate tax rate to 15 percent to motivate companies to bring back massive overseas cash piles.
The Trump Administration pledged to listen to interested parties, and work with the House and Senate to develop the details of a plan during May.
Some experts are skeptical of corporate tax reform, saying that Senate rules could become the main barrier. Reconciliation bills must get only a majority in the Senate, but they cannot increase the deficit beyond a 10-year horizon, which the tax plan is estimated to do.
To win 60 votes in the Senate and then to be signed into permanent law could become the alternative, but chances of that are slim, according to analysts. The plan may also face resistance from fiscal hawks among the Republicans.
READ MORE: Trump tax plan slashes taxes for 'some' businesses and wealthy estates
At the same time, economists say that possible repatriation of trillions kept overseas could generate additional state revenue, spurring economic growth.
You can share this story on social media: