Veteran money manager sees risks for US stocks beyond Trump politics
Published time: 4 Apr, 2017 14:01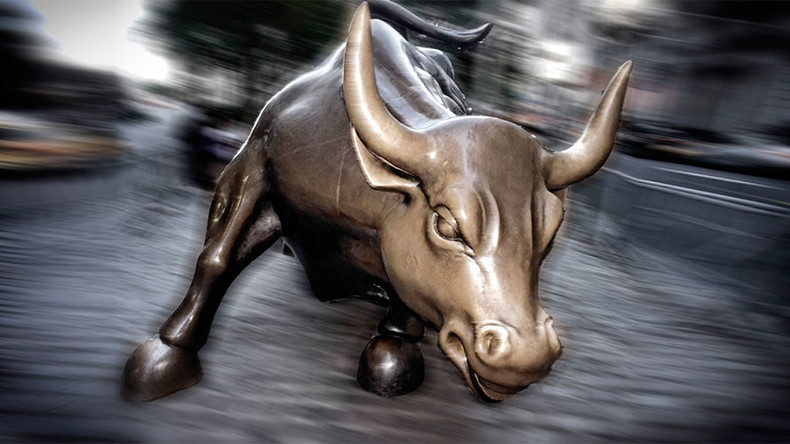 The American economy presents more risk to the US stock rally than the political strain between President Donald Trump and Congress that investors are currently concentrating on, according to veteran money manager Bob Doll, as quoted by Bloomberg.
Unprecedented optimism over the country's economy is leaving traders highly vulnerable to negative surprises on growth, said Doll, the Chicago-based chief equity strategist and senior portfolio manager at Nuveen Asset Management, which oversees nearly $230 billion.
Doll stays bullish on longer-term equities, saying that assets and high-yield bonds may suffer in the short-term with risks of a deeper sell-off growing.
"We remain constructive in the medium-and long-term toward risk assets but are growing increasingly cautious about the short-term outlook. More than politics, the economy probably presents a more probable roadblock for equities," the analyst wrote in a letter, seen by Bloomberg.
Doll highlighted a lack of progress on a budget agreement and some hurdles on tax reform. All in all, a tax bill will be passed, but it may be more limited in scope than expected, according to the expert.
However, the bull-run in US stocks lasting for eight years used to deceive pessimists, who forecast declines in the market. Doll acknowledged that it was not clear yet which factor may evoke a new wave of defensive reactions.
READ MORE: Stock value of America's top 500 companies hits $20tn for first time
"We are not expecting a significant economic slowdown, but the nearly non-stop pace of positive economic data is unlikely to continue. At some point, a setback will likely be triggered by a manufacturing decline, soft oil prices, weakening data from China or some other factor, which could spark a risk-off phase," he said.