British pound hits 10wk high as May calls for early election
Published time: 18 Apr, 2017 12:44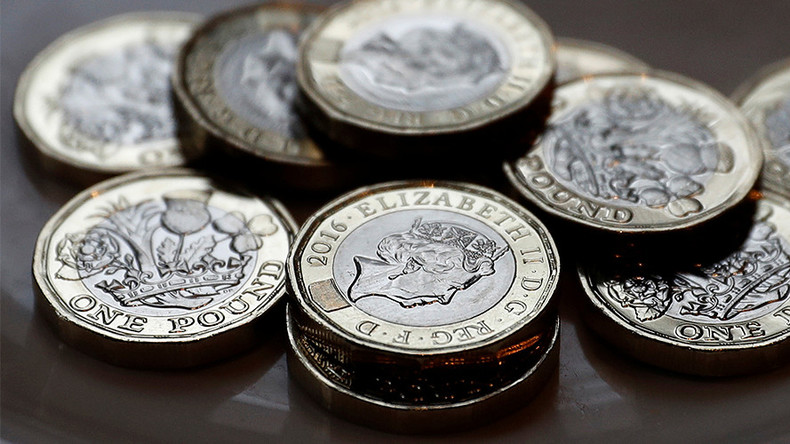 Sterling rose to the highest level since February after UK Prime Minister Theresa May announced she would seek to hold a snap general election on June 8.
The British currency had dropped by almost one percent against the US dollar ahead of May's surprise announcement. The pound jumped as she spoke.
Before to the speech, the British currency dropped to $1.25, the lowest in a week.
As of 12:00pm GMT, sterling rose 0.84 percent to $1.2675, hitting a two-and-a-half month high against the US dollar.
Ten-year British government bond yields rose slightly as May spoke.
Britain's blue-chip index FTSE-100 is 1.76 percent in the red.
The FTSE 250 index, which represents the 101st to the 350th largest companies listed on the London Stock Exchange, was down one percent.
"The market reaction was extremely volatile on the back of this event. The currency recovered all the losses while she was making her speech," Naeem Aslam, chief market analyst at Think Markets UK told Business Insider.
The pound is still more than 15 percent down since the Brexit referendum in June 2016, when it was trading at $1.50.
"The initial selloff in the pound was likely a bit of nervousness that Theresa May could be about to resign, once that fear was put to bed we have seen the pound surge to fresh highs above 1.2600, the highest level since early February...Pound traders obviously see PM May as a stabilizing force," said Kathleen Brooks, research director at City Index Direct.