Central banks ditching euro for Sterling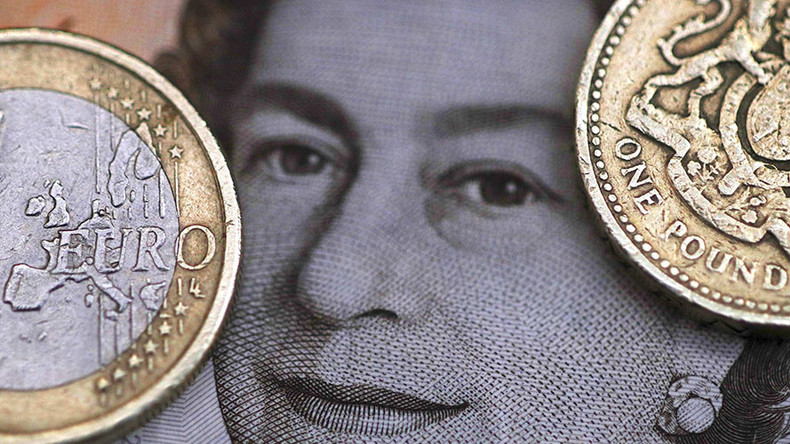 Concerns over political instability, weak growth, and the European Central Bank's (ECB) negative interest rate policy have led central banks to cut euro exposure; the Financial Times reported, citing a survey of reserve managers at 80 central banks.
The results were compiled by the Central Banking trade publication and HSBC.
It shows that bankers from around the world see the UK as a safer prospect for their reserve investments than the eurozone. They favor the British currency as a long-term, stable alternative, despite uncertainty over Brexit which was formally triggered last week by the PM Theresa May.
Sterling has been strengthening versus the euro since the triggering of Article 50 on Wednesday. The pound has gained 2.63 percent resulting in an exchange rate of 1.1785 from 1.1483 previously.
The UK's decision to quit the EU has not affected the popularity of sterling as an investment currency so far, the poll showed.
Seventy-one percent of respondents said the attractiveness of the pound was undimmed in the longer term. Many bankers expressed hopes Brexit could provide an opportunity for them to diversify portfolios further in the future.
The research also shows the stability of the eurozone was this year's greatest fear for the 80 central banks. Together they are responsible for investments worth almost €6 trillion. Some of them have cut their entire exposure to the euro, while others have reduced their holdings of investments denominated in euro to a bare minimum.
More than two-thirds of the 80 central banks had changed their portfolio allocation, while roughly the same amount had changed the duration of their investments.
Developing and emerging market central banks were more likely to have shifted out of the euro than those from advanced economies.
READ MORE: ECB leaves interest rates at record lows, hints at more stimulus
The survey highlights concerns over the European single-currency area were based on growing political instability in Europe. Respondents named the European Central Bank's negative interest rate policy as another key driver for divestment.